#00 3/16" Self-Piercing Nickel Grommets (500/Pack) Item#05GROMMET00NI
27.49
NewCondition InStock
#00 3/16" Self-Piercing Nickel Grommets (500/Pack) Item#05GROMMET00NI
Overview
Our grommets are made of solid brass and will not rust. These quality brass grommets come in a large variety of sizes and colors for ClipShop grommet press machines. Smaller size grommets from #XX00 through #5.5 are self-piercing grommets, giving you the ability to punch the hole and set the grommet in one simple step when paired with the proper
grommet die
. Larger grommet sizes, including #7.5, #8.5 and #12, are not self-piercing and require a hole punch die and a setting die. They also come in several colors including the popular brass, an antiqued brass for a rustic look, a nickel silver, and a black oxide that is close to a dark charcoal. Some select sizes are also available in more unique colors, such as satin nickel, satin brass, gun metal, copper oxide, and white. Buy grommets online for a quality product.
Note:
Grommets are compatible with ClipShop brand dies and grommet press machines. Not all sizes are compatible with all models. View our machine selection and the compatible grommets in the
description below
.
Specifications
| | |
| --- | --- |
| Item # | 05GROMMET00NI |
| Manufacturer | ClipsShop |
| Compatible Equipment | CSTEP-1, CSTEP-2, CSTON-1, CSBUR-1, CSTIDY-41, CSPIC-2, CSPIC-3 |
| Material | Solid Brass |
| Product Type | Grommets |
| Self-Piercing | Yes |
Description
We offer high-quality grommets in a large variety of sizes and colors for your ClipShop grommet press machines. Grommets are a two-piece grommet and washer set that are pressed together using a grommet press machine, creating a bind. Most sizes are self-piercing, meaning they are sharp enough to punch through your material and set in the same step. If you are using larger grommets, or a thicker material, then the grommet setting process will be two-steps as you will need to punch the hole before setting the grommet. Use grommets for crafting, fashion design, creative book binding, home decor, fabric displays and so much more.
Our grommets have a solid reputation as one of the highest quality lines in the market. Made of solid brass, our grommets will not rust with exposure to outdoor elements. For most assertive fashion designs or for heavy duty industrial applications, our grommets and washers will get the job done for an attractive and durable finish.
Compatible ClipsShop Grommet Press Machines
Not all grommets are compatible with all machines. ClipsShop grommets are proprietary and only compatible with particular ClipsShop grommet presses. Check the below chart for compatibility and note that once grommets are ordered, opened, or used, they cannot be returned (return policy). Call (866)537-2244 if you have any questions.
Die Size
CSHAP-1
CSTEP-1
CSTEP-2
CSTON-1
CSBUR-1
CSTIDY-41
CSPIC-2
CSPIC-3
#XX00 (1/8")
✓
✓
✓
✓
✓
✓
✓
#X00 (11/64")
✓
✓
✓
✓
✓
✓
✓
#00 (3/16")
✓
✓
✓
✓
✓
✓
✓
#0 (1/4")
✓
✓
✓
✓
✓
✓
✓
#1 (5/16")
✓
✓
✓
✓
✓
✓
✓
✓
#2 (3/8")
✓
✓
✓
✓
✓
✓
✓
✓
#3 (7/16")
✓
✓
✓
✓
✓
✓
✓
#4 (1/2")
✓
✓
✓
✓
✓
✓
#5.5 (11/16")
✓
✓
✓
✓
✓
✓
#7.5 (1")
✓
✓
✓
#8.5 (1

⅛

")
✓
✓
✓
#12 (1

½

")
✓
✓
✓
Parts of a Grommet
Understanding the different components of a grommet will help you to better understand the various dimensions and sizing standards, which ultimately lets you design your products better and find a more perfected grommet size for your specific needs. Check the diagram in the photos to see the different parts labeled on a drawing of a grommet, and compare it to the below sizing chart to see the dimensions for each part.
Size
Grommet
Washer
Flange Diameter
Hole Size
Overall Length
Neck Length
Flange Diameter
Inside Diameter
Thickness (with form)
#XX00 (1/8")
0.28" (7mm)
0.125" (3.4mm)
0.16" (4.1mm)
0.13" (3.4mm)
0.31" (8mm)
0.18" (4.5mm)
0.03" (0.7mm)
#X00 (11/64")
0.33" (8.5mm)
0.17" (4.4mm)
0.2" (5.2mm)
0.17" (4.3mm)
0.33" (8.5mm)
0.2" (5.2mm)
0.03" (0.8mm)
#00 (3/16")
0.37" (9.4mm)
0.1875" (5mm)
0.2" (5.2mm)
0.17" (4.3mm)
0.38" (9.6mm)
0.23" (5.8mm)
0.04" (0.9mm)
#0 (1/4")
0.45" (11.5mm)
0.25" (5.8mm)
0.22" (5.5mm)
0.18" (4.5mm)
0.45" (11.5mm)
0.27" (6.8mm)
0.04" (1mm)
#1 (5/16")
0.59" (15mm)
0.3125" (8mm)
0.24" (6mm)
0.2" (5.1mm)
0.59" (15mm)
0.37" (9.4mm)
0.04" (1mm)
#2 (3/8")
0.75" (19mm)
0.375" (9.4mm)
0.23" (5.9mm)
0.19" (4.9mm)
0.74" (18.8mm)
0.42" (10.6mm)
0.04" (1.1mm)
#2 LN (3/8")
"Long Neck"
0.75" (19mm)
0.375" (9.4mm)
0.23" (5.9mm)
0.35" (9mm)
0.31" (7.8mm)
0.42" (10.6mm)
0.04" (1.1mm)
#3 (7/16")
0.96" (24.5mm)
0.4375" (11.6mm)
0.23" (5.9mm)
0.18" (4.6mm)
0.96" (24.5mm)
0.53" (13.5mm)
0.06" (1.6mm)
#3 LN (7/16")
"Long Neck"
0.96" (24.5mm)
0.4375" (11.6mm)
0.31" (7.9mm)
0.26" (6.7mm)
0.96" (24.5mm)
0.53" (13.5mm)
0.06" (1.6mm)
#4 (1/2")
1.04" (26.3mm)
0.5" (12.7mm)
0.24" (6mm)
0.18" (4.6mm)
1.04" (26.3mm)
0.57" (14.5mm)
0.06" (1.5mm)
#5.5 (11/16")
1.12" (28.5mm)
0.6875" (16.7mm)
0.27" (6.8mm)
0.2" (5.2mm)
1.1" (28mm)
0.75" (19mm)
0.05" (1.2mm)
#7.5 (1")
1.73" (44mm)
1" (25mm)
0.39" (9.8mm)
0.32" (8.2mm)
1.73" (44mm)
1.03" (26.2mm)
0.08" (2.1mm)
#8.5 (1

⅛

")
1.89" (48mm)
1.125" (28mm)
0.41" (10.3mm)
0.32" (8.2mm)
1.89" (48mm)
1.18" (30mm)
0.07" (1.7mm)
#12 (1

½

")
2.46" (62.6mm)
1.5" (40mm)
0.48" (12.2mm)
0.42" (10.6mm)
2.46" (62.4mm)
1.68" (42.7mm)
0.06" (1.6mm)
Expert Reviews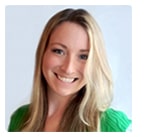 Grommet Expert Review by Mallory Morsa
About Our Expert • Mallory Morsa has worked in several different departments in her 10+ years at Binding101. Beginning in customer service and sales, she honed in her skills to provide the customer with professional, fast, and accurate information. Shortly after, she was promoted to sales supervisor and product expert, gaining hands-on and in-depth product research as well as training the team on new products. She now holds the position of content specialist, taking her extensive knowledge of our products and putting it on the web for you to access at any time. In her expert reviews, she outlines the good and the bad of products that she has handled herself, and uses her experience to identify the ideal users. If you have any questions or need more information about this product, please call our trained customer care team at (866)537-2244. Thank you for stopping by!





I RECOMMEND THIS FOR:
Our grommets are great for users of all sizes and kinds. Just pair with the compatible ClipsShop press machine, and you're on your way to creating professional, clean grommet finishing for banners, signs, papers, curtains, fabrics, and nearly anything else you need. The intended user is really more limited by the machine itself than the grommets, and we have a huge selection of presses from low- to high-volume as well, so the type or size user is not dependent on the grommets themselves.

WHAT I LIKE ABOUT IT:
Our grommets are top-quality, made of solid brass that won't rust like other alternatives out there. In fact, most grommets you find on the market may look the same, but in reality, they are often only coated with brass. Because these grommets are solid brass, they are stronger are more resistant to corrosion, so they work great for both indoor and outdoor uses. But even with our high quality manufacturing, we're able to offer competitive pricing, so we're still close to the line of pricing of the cheaper brands.

We offer a large selection of grommet sizes, so you can do anything you need. The smallest size is an XX00 and has a tiny, 1/8" hole; and the largest hole is a number 12 with a 1.5" hole. In addition to the sizes, we have a large selection of colors as well. The most popular are common brass and silver, however, we also offer antique brass, white, black oxide, copper oxide, and gun metal.

Our grommets are also, depending on the size, self-piercing. They have a surprisingly sharp neck that can pierce through many impressively thick materials. For the extra large grommets, you simply pair them with a hole cutting die, so they're just as easy to use.

THINGS TO CONSIDER:
As with all grommets, not all machines will be compatible with all of the sizes. So before you buy a grommet based on the wide selection of size options, make sure your machine is compatible. Something else to consider is that, although grommets are typically universal based on the size alone, the only way to ensure perfect quality setting is to pair them with our top-quality grommet dies and press machines, all manufactured by the same ClipsShop brand.

THE BOTTOM LINE:
If you want the best of the best, then our ClipsShop grommets are the way to go. They are the top-quality grommets on the market, but we offer them at an affordable price, so you get way more bang for your buck than with other brands. The size and color selection is vast, to match well with any look you want to achieve, and the strength of the solid brass can pierce through materials exceptionally well. Basically, if you want the best value, then our grommets are a great choice.