Bulk Discount & Special Pricing
Bulk Discount Pricing -- The More You Buy, The More You Save
BUY101 is happy to offer bulk discounts on many of our stocked and custom products when purchased in large volume. Discount specifics vary depending on the product and quantity needed. To learn more about volume discount pricing, or to request a bulk discount quote for your next order, please call us at (866)537-2244, email us at info@buy101.com.



Resale Pricing
BUY101 also caters to dealers by offering resale pricing on many of our machines and supplies. If you are a dealer or plan to resell our products, you may download a sales tax resale form here. Please then email a copy of the form to info@buy101.com or fax it to (800)440-8669, and we will gladly email you a quote with resale pricing.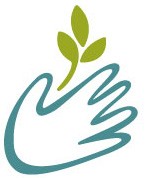 Non-Profit and Charity Pricing
BUY101 is committed to helping charity and non-profit organizations get what they need at a reasonable price. If you are purchasing products for a non-profit or charity organization, please contact us with your specific needs and we will do our best to fit into your allotted budget.