Our History:
Binding101 is one of the largest dealers and manufacturers of finishing and office equipment in the United States of America. We were first founded by a family-owned company that has been around since 1932, known as Spiral Binding. Binding101.com was launched in 2007 as a way to offer a faster and more convenient way for customers to get the information and office essentials they need through easy online ordering.
When we began Binding101 in 2007 we had just 2 employees, but quickly we grew and added many more team members to the group, including a separate marketing department, content specialists, and more. We began with a small webstore and only a few hundred sku's, but now we have nearly 10,000 SKU's online, plus many more available by request. Our partnerships with other titans in the industry strengthens our product offering, and having access to the resources of our sister company, Spiral, gives us the inventory and shipping speed of a much larger corporation, while still offering the small-business feel and service to our clients. We now serve everyone from major corporations to individual small business owners in a huge variety of industries. Our customer experience and nearly 100 years of industry experience offers us unique insight and knowledge about binding and finishing that cannot be manufactured by anything but experience.
Contact Us:
Customer service is something we take incredibly seriously, and something that we strive to improve upon each and every day. We truly feel that our service sets us apart from other online suppliers, and we want to prove it to you! Our friendly staff is completely located in the USA, and will go above and beyond to get you the information you need. If we don't have immediate answers to your questions, you can trust our team to do the research for you and promptly respond. If you ever encounter any issues with your care, please reach out to us so we can make it right.
Customer Service & Sales:Phone: (866) 537-2244
Email: info@buy101.com
Fax: (800) 440-8669
Office Hours: 9:00 AM - 8 PM EST, Monday - Friday
Mailing Address: One Maltese Drive, Totowa, NJ 07511
Returns/Exchanges:Phone: (866) 537-2244 Ext.6205
Email: gloriag@buy101.com
Fax: (800) 440-8669
Office Hours: 9:00 AM - 5 PM PST, Monday - Friday
Mailing Address: One Maltese Drive, Totowa, NJ 07511
Billing:Phone: (866) 537-2244
Email: info@buy101.com
Fax: (800) 440-8669
Office Hours: 9:00 AM - 8 PM EST, Monday - Friday
Mailing Address: One Maltese Drive, Totowa, NJ 07511
Our Locations:
We are based 100% in the USA with sales offices in California and New Jersey, as well as warehouses in California, Illinois, North Carolina, and New Jersey. While we do not have a physical storefront, these strategically located distribution centers plus our partnership with hundreds of manufacturers and suppliers ensure fast delivery of your orders. In-stock orders are generally shipped within 1 business day, so most stocked products have an average delivery time of just 2 to 4 business days. Pick-up orders are also sometimes available for local clients. Please call us at (866) 537-2244 if you're interested in placing an order for pick-up.
California
431 Calle San Pablo
Camarillo, CA 93012
New Jersey
1 Maltese Drive
Totowa, NJ 07511
Illinois
1000 Davey Rd. Suite 200
Woodridge, IL 60517
Our Mission:
Our goal is to be the most reliable, knowledgeable, and innovative company in the document and print finishing industry. Our promise to you is to always strive to offer the best products and service to help you grow your business, all at a fair price. We will do everything in our power to make Binding101 your favorite place to buy online.
Our Products:
We offer only high-quality equipment and supplies on our website, simplifying the decision-making process for you, and making the online buying experience faster and less confusing.
In addition to our strict product-listing requirements, we offer detailed product reviews that have been written by our in-house experts who handle each item from the consumer's perspective, and determine what makes it great, and what could be improved upon. User reviews let you get an unbiased look into certain products, and our resource center blog gives you less structured insight into products, services, and our customers.
We are proud to offer only the top-rated equipment, all pre-evaluated by our expert staff before we sell them. Just some of our products include binding machines, binding supplies, report covers and binding covers, laminating machines, film, and pouches, ring binders, index tab dividers and folders, organization and filing, foam boards and mounting supplies, presentation solutions, photobook binding, DIY products for Etsy store owners and crafters, cutters and trimmers, paper handling machines, paper shredders and document destroyers, paper folders, collating machines, ID supplies,graphic and printing supplies, packaging products, and so much more!
In addition to stocking items, we also offer customizing and personalizing of many items with our state-of-the-art print machinery.
Our Integrity:
At Binding101 we work to continually earn the trust and confidence of our customers, employees, and our suppliers. We believe in being open, honest, and considerate in all that we do. This includes being clear and open about all of our policies, providing detailed and truthful product information, and more. You will never have to search for our phone number or wait long to reach a live person. This also means that protecting your personal information is something we take very seriously (learn more about our privacy policy).
Our Customers:
Despite the name, we are more than just binding…much more! We have a huge variety of supplies and equipment in our nation-wide stocking warehouses that are used by everyone from individuals and small businesses, to large corporations and government agencies. Some of our most frequent customers include K12 schools (elementary school, middle school, & high school), colleges and universities, print and copy shops, law firms, court reporters, CPA's, financial corporations, doctor's offices, hospitals and clinics, real estate companies, photography studios, event planners that prepare for trade shows, conferences, conventions, and many more. Because of the demand, we've created a shop by industry section to help you easily browse the various products most often used by these markets.
Let's Connect: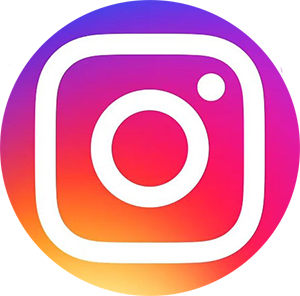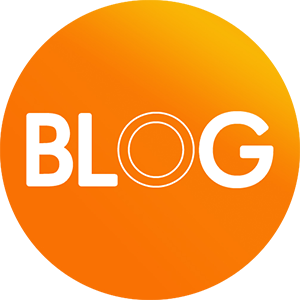 Our Partners: