Make photobooks and professional hard cover presentations fast with Pinchbooks from Spiral and Binding101. These innovative hard cover books have a patented "pinching" spine that is easy to bind in just 5 seconds, and can be edited as often as you need, all while creating a strong hold for your pages. Just open the covers all the way up, insert your photos or pages, and close the covers to finish your book -- that's it, you're done!
Pinchbook hard covers make a beautiful photo gift for special occasions, and are the perfect POP point of purchase display item for your print studio or shipping store. They are so easy to use that anyone can do it, and they're safe for all ages. A huge variety of colors and sizes are available, including those with windows and in either a linen cloth or a faux vegan leather. No expensive equipment or tools are required -- they're ready to go out-of-the-box!
"Pinchbook" hardcovers are the fastest and easiest way to bind a hardcover presentation, without equipment of any kind. That's right, there is no machine needed to bind with these hardcovers. To use: just open the covers, insert your pages into the patented spine slot, and close the covers again. This simple process means you can actually bind presentations manually in as few as about 5 seconds each, making them great for on-demand and last-minute presentations, as well as those larger events.
In addition to creating a professional presentation for clients of all kinds, Pinchbooks are a popular choice for print shops and photo studios to make photobooks for customers, as well as offer quick point-of-purchase displays. No matter your intended use, a hardcover like this will help you up your presentation game.
Simply pull back the cover to make the spring-clamp open, insert the pages and snap the cover closed. The stop at the bottom of the spine ensures that all of the pages are perfectly aligned and held securely. If a mistake is made, simply reopen and adjust the pages. This editable feature ensures you will never have a wasted book or ruined print.
These DIY hardcover books are reusable, expandable, and use no messy glues to hold the pages together.
Popular Uses:
• Photobooks • Real Estate Proposals • Paperwork
• Presentations • Restaurant & Bar Menus & so much more!
Making these fast hardcovers is as easy as one, two, three... literally! Check out just how simple it is to make professional, impressive hard cover presentations, photo books, restaurant menus, financial reports, educational presentations, and anything else your heart can imagine!
1. Open the Covers All the Way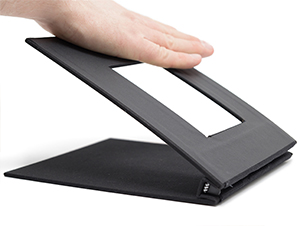 ---
Pinchbook photo books are an incredible innovation in the photographic and presentation industries. Creating photobooks and hard books of all kinds has never been easier. Pinchbooks allow anyone with a high-quality color printer to enter the popular and fast-growing photo book market. These books are perfect for event photographers, photo centers and print shops to offer on-the-spot photo books with no upfront equipment costs and no need for a large workspace.
• Easy to Edit Time and Time Again
• Huge Variety of Sizes & Colors
• Takes Only 5 Seconds to Bind
• Linen & Faux Leather Options
• 35 Sheet Capacity (20# Bond)
• 25 Sheet Capacity (Photo Paper)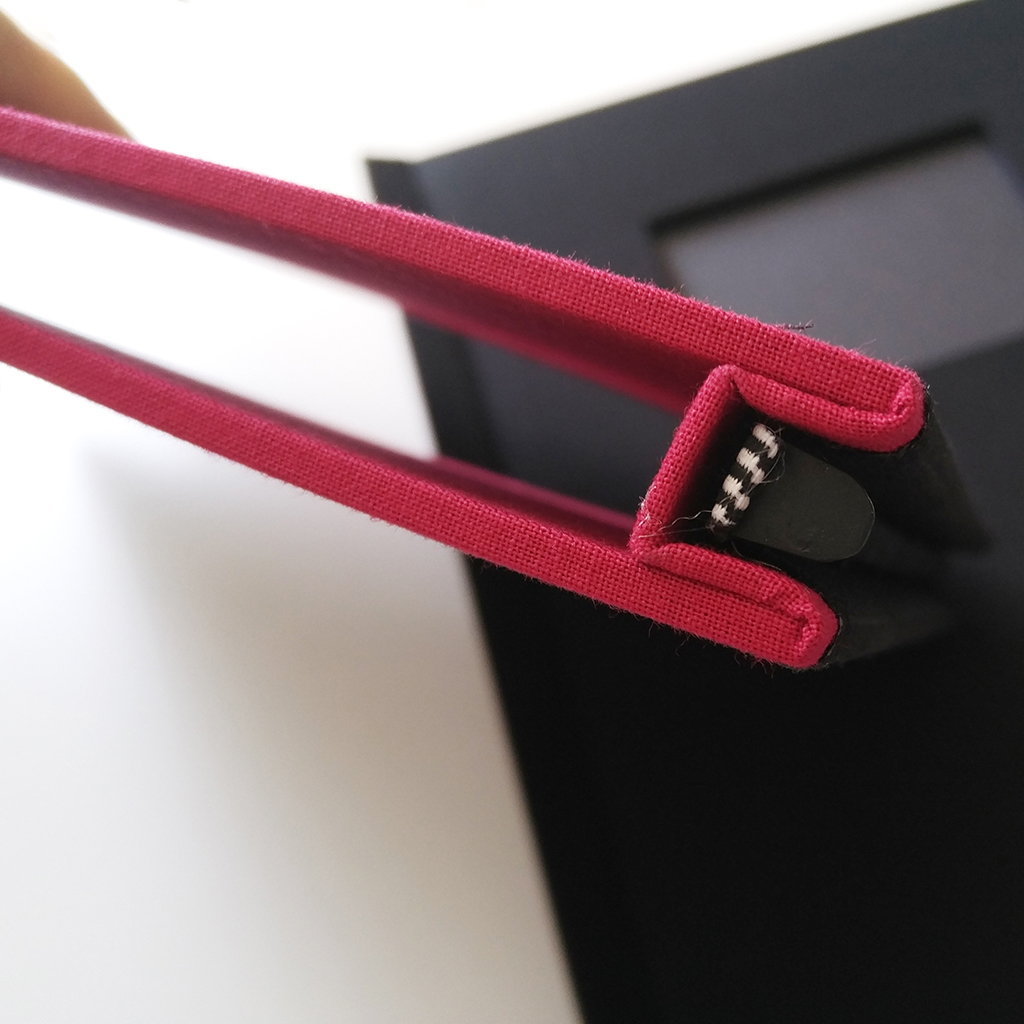 Pinchbooks are so simple, you really don't need a bunch of videos showing you how to use them. But if you do want to see more, check out some of our most popular do-it-yourself hard cover videos below. We show you how they can be used for restaurant menus, as photobooks, as well as quick insturctional videos.
From our Blog: Binding University
Browse our industry-savvy blog for educational articles, FAQs, special insights, & more!

All of our customized products are proudly made in our USA production plants. This allows us to offer you a premium finished product with fast transit time throughout the country, so you can get your items in-hand faster. You support the American economy when you buy custom ring binder and index tabs from Binding101. Call a sales specialist at (866)537-2244 to request a quote or place your order today.
State of the Art Production Facilities
We have nation-wide production plants with state of the art equipment that ensure a clean, accurate finish of your personalized ring binders. Our equipment is upgraded to handle a huge variety of personalization opportunities, so we can address nearly any need you have with beautiful finishing. This, combined with our expertly trained operators, premium manufacturing materials, and sales team, ensures you receive the perfect custom binder or tabs for your individual needs.
Nearly 90 Years of Industry Experience
Binding101 has nearly 90 years of experience in the industry; so when you buy your binder customizations here, you are assured quality craftsmanship from start to finish. Repeat orders are a breeze as we keep your artwork on-account and ready to go for your next inventory replenishment. You can rest easy knowing that we will nurture your order from quote to delivery to ensure complete satisfaction.
One of our favorite things about padding is the customization opportunity that is completely in your hands. The ability to make any kind of notepad, with any design or phrase is kind of exciting - which is why we find inspiration for pad making often and want to share a few of our favorites. Use a padding press and pad supplies to make customized DIY note pads for your business, home, gifts, and so much more. Here are just a few of the popular applications for pad making that may inspire you.
• Shopping Lists
• Idea journals
• Hotel Phone Pads
• NCR and Multi-Part Forms
• Magnetic Fridge Notes
• Checklists
• Workbooks
• Kids Crafts
• Metalicized Messages
• Personalized Gifts
• Tear-Off Notepads
• Promotional Products
• Prescription Pads
• SWAG at Tradeshows
• University Pads for Staff
• Gratitude Journals
& So Much More!