Binding101 Coupon Codes, Promotions, & Specials
❄ Happy December, everyone! ❄ This month you can find the following Binding101 sales and coupon codes on our website. They are primarily centered around gifting ideas and tools to make memorable photo gifts, but are great for businesses of all kinds as well! Remember, only one coupon code can be used per order, so choose the promotion that saves you the most most money, and enter it into your shopping cart once all items are added.
First, we are offering a Snow Limits Sale for $5 off any order (get it? s..."NO"...w limits? Teehee!), with no minimum or product exclusions. Just add any items to your cart and use the coupon code SNOWWAY to apply the discount. Plus, our hot hot hot special from last month offering 12% off foil fusing rolls has been extended through December, so you can make one-of-a-kind Christmas cards, quote prints for gifts, New Years cards, and so much more. They are also perfect for businesses who want to stand out and make unique shimmering business cards or letter head. And the best part? They are EASY to use! Check out our full line of awesome toner foil rolls and use the coupon code FOIL1117 for 12% off. They are already less expensive than the craft brands like minc foil and decofoil (with a more professional-quality), and with this deal, you save even more! To go hand-in-hand with the foil, we are also offering 14% off pouch laminating machines with promo code PLM1217, which are the perfect adjustable heat source for foiling (as well as for laminating photos, important documents, signs, and so much more)!
Make absolutely beautiful family portraits, or panoramic photo gifts with our photo mounting blocks. They come in a big selection of sizes, and with either silver or black sides. Packaged with 10 per box and starting at just $15.60 per box (before the discount), these are an inexpensive, but impressive, DIY photo gift idea that is perfect for the holidays (or any occasion). Use the coupon code PBSALE7 for 7% off any photo mounting block purchase. Plus we are still offering 10% off for any customer that rates us on our Facebook page. That coupon code is sent via messenger within 1 business day of your review and is good for one-time use, valid until the end of the year.

Need Different Binding101 Coupons?
① Click here to sign up for our email list to receive a new deal every week. These emailed coupons won't be found anywhere else.
② Like & follow our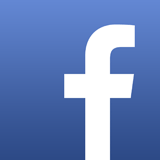 Facebook page for exclusive coupons that are only available to Facebook fans.
Please Note: Binding101 coupon codes are subject to change without notice. Coupons (whether listed on this page or elsewhere) cannot be combined with any other offers or discounts, including (but not limited to) bulk discounts, special discounted quotes, additional coupons, resale or wholesale quotes, etc. Coupons must be used during ordering process, and cannot be applied to any order after it has been placed, shipped, or delivered. Questions? Click "live chat" at the top of the screen, email info@binding101.com, or call (866)537-2244 (866)537-2244