Specifications
Item #
04CHLT200PLB
Manufacturer
Challenge Machinery Company
Manufacturer Part Number
CMC-200C
Brand Name
Titan
Operating Method
Programmable / Hydraulic
Included Supplies & Accessories
2 High Speed Steel Knifes
3 Plastic Cutting Sticks
1 Jogging Aid
1 User Manual
1 Tool Kit
1 Knife Change Safety Holder Assembly
Power Voltage
230 Volts, 60Hz, 12 Amps
Dimensions
36" W x 49 ⅝" D x 53" H
Certifications
C, C-UL, CE
Manufacturer's Warranty
1 Year Limited
Size
20"
Cutting Width
20"
Cutter Capacity
3 ¼" Thick Stack (About 810 Sheets*) / 3" (750 Sheets*) with False Clamp
Shipping Weight (lbs)
920
Shipping Information
This item ships via Truck (Common Carrier). Free dock to dock truck shipping is available for qualifying orders. It is the responsibility of the Consignee (receiver) to remove the product from the truck. If you do not have a loading dock or any other means to lift the freight off the truck and/or you need assistance bringing the product inside of your location please call (866) 537-2244. Click here for full details.
Description
Details
With today's digital print market placing great demands on your business, some decisions can be difficult. When it comes to choosing your next paper cutter, this one is easy...step up to a Challenge Titan 200 Hydraulic Paper Cutter! The Titan 200 continues the Challenge excellence of innovation and strength. It is based on solid cast iron and steel construction for maximum durability. UHMW gib surfaces, LED line lights, and a one-inch thick solid tool aluminum table require virtually no maintenance for years of trouble-free operation. The intuitive menu-driven controller allows variable mode data entry with up to 99 jobs / 9,801 total cut position storage. The optional electronic clamp pressure control minimizes waste. Machine self-diagnostics and error indication walks the operator through any potential difficulties.

The Challenge Titan 200 Hydraulic Cutter meets the toughest safety standards in the industry today! Light-safety curtains, enclosed rear table, two-hand cut buttons, and knife safety latch contribute to the UL and CE certifications. Proudly manufactured in the USA, The Titan 200 continues Challenge's legacy -- assurance that you made the right decision.

Features:
Fully hydraulic cutting and clamping

Solid cast iron and steel construction ensure years of trouble-free operation

Solid 1-inch thick tool grade aluminum table offers the strong work surface required in production environments

Bright red LED line light is easy to see and needs no future replacement

Optional electronic clamp pressure adjustment

Fully programmable controller offers intuitive operation and up to 9,801 total cut position storage
Videos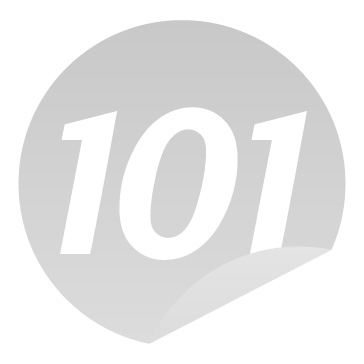 Challenge Titan 200 Hydraulic Cutters Overview
This video offers an overview of the Challenge Titan 200 Programmable Hydraulic Paper Cutters, reviewing the unique and powerful features, as well as demonstrating how it works so you can see it in-action. Available in two models, either with a tilt shield or category 4 light beam curtains for safety.
You may also be interested in the following product(s)
Top