Specifications
| | |
| --- | --- |
| Item # | 04SUCB200PLUS |
| Manufacturer | Buy101 |
| Manufacturer Part Number | CB200 |
| Suggested User | Personal, Small Office |
| Binding Style | Plastic Comb Binding |
| Operation: Punching | Manual |
| Operation: Binding | Manual |
| Capacity: Punching | 6 Sheets |
| Compatible Supplies & Accessories | Plastic Binding Combs up to 1 ½" Diameter |
| Dimensions | 14 ½" W x 10" D x 13" H |
| Manufacturer's Warranty | 90 Day Limited |
| Punch & Bind Capability | Yes |
| Maximum Binding Edge | 11 ¾" |
| Open Ended Punch | No |
| Throat Depth | Adjustable [1/16" to 1/4"] |
| Disengageable Pins | None |
| Pitch / Hole Pattern | Plastic Comb [Rectangle Holes] |
| Product Weight (lbs) | 11 |
| Shipping Weight (lbs) | 13 |
Description
Buy the CB200+ binding machine online for the perfect economical comb binding solution for low-volume environments, including at-home craft users, classrooms, or for small offices. Simple to use, this plastic comb binding machine will create professional results for these small workshops and organizations. It is lightweight, can be easily stored and moved, and is easy enough to use that even kids in classrooms or at home can help create their own bound books. A manual comb binder, simply insert your pages into the feed opening and pull the handle to punch them. It can punch through between two and ten sheets of basic 20 lb. copy paper at a time. Once all of your pages are punched, place your comb spine into the comb spreader (comb opener) on the top of the machine. Use the handle to open the combs and place your sheets onto the prongs. Then close the combs and you're done; it is that easy. It can bind the full range of plastic combs, so you can bind books up to about 1 ½" thick, which is about 310 sheets of basic copy paper. The CB200 Plus binding machine will both punch and bind your book for a complete book binding solution. It features a closed punch opening that can handle a binding edge up to 11 ¾", so will handle the most popular letter size and slightly over-sized sheets. While you can punch smaller sheets as well, the CB200 Plus comb binding machine does not have disengageable punching pins, so you will need to consider the placement of your sheet carefully to ensure you don't end up with half-punched holes on your sheets.
Reviews
Andreas Lohmar

One prong was bent when it arrived, we were able to gently push back into place, has worked great otherwise.

Works pretty well

This binder works pretty well. I find it punches easier and smoother when I use just a few sheets at a time, so I normally won'rt punch more then 5-7 sheets at a time, and just 1 cover at a time. But other than that, this machine does what it says it will do and works well for my needs.
Expert Reviews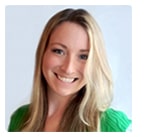 CB200+ Expert Review by Mallory Morsa
About Our Expert • Mallory Morsa has worked in several different departments in her 10+ years at Binding101. Beginning in customer service and sales, she honed in her skills to provide the customer with professional, fast, and accurate information. Shortly after, she was promoted to sales supervisor and product expert, gaining hands-on and in-depth product research as well as training the team on new products. She now holds the position of content specialist, taking her extensive knowledge of our products and putting it on the web for you to access at any time. In her expert reviews, she outlines the good and the bad of products that she has handled herself, and uses her experience to identify the ideal users. If you have any questions or need more information about this product, please call our trained customer care team at (866)537-2244. Thank you for stopping by!





I RECOMMEND THIS FOR:
The CB200 Plus is an awesome little personal comb binder that is perfect for home users and small businesses that may want to make plastic bound books from time to time, but don't need to do it daily or in large volumes. Instead, it is for those who may want to just make a book or two as a gift, or for a monthly business planning meeting with a small group of staff. This is probably the lowest-level comb binding machine out there, but if you need to step up for something a little more frequent, than take a look at the EcoBind-C instead.

WHAT I LIKE ABOUT IT:
My favorite thing about this machine is the price! At just around $100, this little binding machine can fit into nearly any budget, and even makes a great gift for the crafter or startup entrepreneur in your life. It is a basic, simple punch and binder for 19-ring combs that will punch your pages a couple at a time, and hold your comb open while you place them on it, and then close the comb on your book. It works for letter size pages, so can handle the most common paper.

THINGS TO CONSIDER:
Let's keep in mind, here, that this is a low-volume personal comb binding machine, so don't have super high expectation with capabilities and capacities. With that in mind, this small comb binder will punch only up to about 6 sheets of paper at a time. The punching and comb-opening are both manual, and this system does not have disengageable punching pins, so it would prove difficult to make various sheet sizes without half-holes on the edges. It also comes with a pretty short manufacturer's warranty of 90 days.

THE BOTTOM LINE:
For the occasional comb binding needs –for an individual or a small businesses with infrequent plastic spine binding requirements—the CB200 is a great choice! For the price, this machine is amazing and I highly recommend it for those suited users.

You may also be interested in the following product(s)
Top