Specifications
Item #
04LWCR50B
Manufacturer
Lassco Wizer
Manufacturer Part Number
CR-50B
Brand Name
Cornerounder®
Operation
Manual
Operating Method
Manual
Included Supplies & Accessories
1 Die of Your Choice
Compatible Supplies & Accessories
Lassco Cornerounder® CR-50B Dies
Dimensions
18" W x 9" D x 9 ¾" H
[Table: 18" W x 9" D]
Manufacturer's Warranty
1 Year Limited
Product Type
Corner Rounders
Can Cut Materials
Paper
Laminate
Magnetic Material
& More! Call (866)537-2244 for Sample Material Testing
Capacity*
1/2" Thick Material
Product Weight (lbs)
9
Shipping Weight (lbs)
11
Description
We offer the Cornerounder® CR-50B Round Cornering Machine; a heavy duty table top round cornering unit for larger sheet size applications. The CR-50B is designed to handle paper and plastic products up to 1/2" thick. It offers shear action cutting for hard-to-do jobs and has a wooden top-plate for durability. This Corner Rounder will accept standard, special and large size Cornerounder cutting units. One of four standard size cutting units is included with purchase. Standard sizes include 1/8", 1/4", 3/8", and 1/2". Add additional cutting units for more versatility.
Videos
Cornerounder CR-50B Corner Rounder
The Cornerounder® CR-50B Corner Rounder offers a convenient and accurate tabletop solution for offices who need to round corners on paper, covers, plastics and more. In this video we explain the features of this quality round cornering machine, while demonstrating just how simple it is to use.
Reviews
Expert Reviews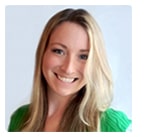 CR-50B Expert Review by Mallory Morsa
About Our Expert • Mallory Morsa has worked in several different departments in her 10+ years at Binding101. Beginning in customer service and sales, she honed in her skills to provide the customer with professional, fast, and accurate information. Shortly after, she was promoted to sales supervisor and product expert, gaining hands-on and in-depth product research as well as training the team on new products. She now holds the position of content specialist, taking her extensive knowledge of our products and putting it on the web for you to access at any time. In her expert reviews, she outlines the good and the bad of products that she has handled herself, and uses her experience to identify the ideal users. If you have any questions or need more information about this product, please call our trained customer care team at (866)537-2244. Thank you for stopping by!





I RECOMMEND THIS FOR:
The CR-50B is the ideal corner rounder for medium duty users who may need to round the corners of papers, plastics, lamination, and magnet materials from time to time, but perhaps not all-day, every day. It offers premium output at an affordable price. And easily glides through stacks up to about a half of an inch thick.

WHAT I LIKE ABOUT IT:
The CR-50B is a workhorse of a corner rounder in a small, tabletop shell. This system allows for use with, not just paper, but also plastics, lamination, and magnet materials. The heavy duty die is built with ultra-strong metals to offer a smooth glide through your stacks; this makes it easy to cut through 1/2 inch stacks with ease, even though it is a manual machine. It also has a larger table than most in its price class, which makes it surprisingly more functional; without having to hassle with pages slipping off the table, you can achieve a more consistent and accurate cut as you move from stack to stack. The small stature of this unit means it is easy to store when not in use, but the power it offers is something you would expect with a much larger and more expensive machine. Easy die change lends to the usability.

THINGS TO CONSIDER:
Replacement dies (or, in some cases, just having the option of various sizes to offer) are pretty expensive – they cost about a third of the machine itself. This lends to the fact that the dies are a the most expensive part of the machine itself, because of their top-quality production and heavy-duty strength. But assuming you want the full range of die sizes and the machine, it makes the final price of everything combined create a little sticker shock when compared to the machine with 1 included die alone.

THE BOTTOM LINE:
The CR-50B is a great mid-level cornering machine for businesses and shops who need a heavy duty unit that offers precise, and consistent cornering action though paper, plastics, and magnet material. The strong steel cornering dies are built to last for years, and can slice through half inch stacks of material cleanly, over and over again.

You may also be interested in the following product(s)
Top