Specifications
Item #
04DUPDB290
Manufacturer
Duplo USA Corporation
Manufacturer Part Number
DB-290
Binding Style
Paper Padding, Perfect Binding / Soft Cover Books, Tape Binding
Operating Method
Electric [Push Button]
Capacity
Binding: 1.6" [40 mm] Thick*
Included Supplies & Accessories
Glue Starter Pack [Main Glue Tank & Side Glue Tank Full Before Shipping]
Compatible Supplies & Accessories
Main Compartment Glue
Side Compartment Glue
Power Voltage
110V, 60Hz, 15Amps
Speed
Up to 200 Books / Hour
Up to 360 Cycles / Hour
Dimensions
51 ⅕" W x 22" D x 18 ½" H
Certifications
CE, ETL
Manufacturer's Warranty
1 Year Limited Mechanical
90 Day Limited Electrical
Country of Manufacture
USA
Popular Applications
Soft Cover Books
Tape-Bound Books
Self-Published Novels
Notepads
Manuals and Training Guides
Glue Tank Capacity (Main Tank)
9 lbs.
Glue Tank Capacity (Side Tank)
5 lbs.
Glue Warm-Up Time
25 Minutes**
5 Minutes [In Stand-By Mode]**
Product Weight (lbs)
271
Shipping Weight (lbs)
364
Shipping Information
This item ships via Truck (Common Carrier). Free dock to dock truck shipping is available for qualifying orders. It is the responsibility of the Consignee (receiver) to remove the product from the truck. If you do not have a loading dock or any other means to lift the freight off the truck and/or you need assistance bringing the product inside of your location please call (866) 537-2244. Click here for full details.
Description
Details
This professional and high-quality perfect binding machine, also called a soft cover book maker, offers user-friendly controls and output of up to 200 books per hour, making it the perfect solution for short-run and on-demand printing and publishing applications. Simply jog your book pages into a square and place them into the automatic gripping clamp. The DB290 will grab your stack and complete the process, including roughening the spine, applying glue, and attaching the covers. Innovative features, including a dust extractor to keep your surface and book clean, as well as multiple glue tanks for less frequent refills, only add to the convenience of this durable tabletop soft cover book binder.
Not only can the DB-290 create soft cover books with ease, it is also capable of creating pads of paper (called padding and pad binding), and tape bound books (called spine tape binding). Change-over between each binding type is completed with just the push of a button, so there is no down time when job requirements change.
The DB-290 is a new and improved version of the discontinued DB-280 perfect binding machine. There have been several upgrades added that allow for the highest quality finished books and pads of paper.
Improved DB-290 Features:
New glue formulation yields stronger adhesion
New side glue tanks apply glue to the covers for a more streamlined workflow and allow for less-frequent refills
New milling and notching blades (7 total) and two passes over these blades create improved spine roughening lending to even stronger adhesion
Improved clamping mechanism with double rail ensuring precise, consistent, and square binds
Improved tape binding application features for a professional finish
With fast, automated performance, ease-of-use, and many more features that are normally only found in more expensive machines, the Duplo USA DB-290 perfect binder is a smart buy. Add it to your print shop or publishing plant to produce quality books in small runs for your on-demand requirements. The ability to produce these smaller runs opens your doors to more customer opportunities including small self-publishers, school districts for yearbooks and textbooks, equipment manufacturers needing user manuals, and so many more. You can place it onto any tabletop of your choice, or pair it with the perfectly compatible Duplo DB-290 stand.
* When binding books thicker than 30mm, the notching blade height needs to be adjusted. Adjustment details are in the operators manual.
** May vary depending on glue type used.
Videos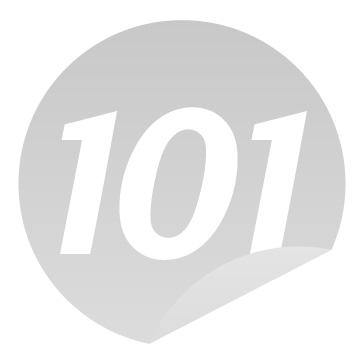 Duplo DB-290 Perfect Binding Machine Overview
Learn how the Duplo DB-290 Perfect Binding Machine can improve your business, producing the highest quality soft cover bound books, pads of paper, and tape-bound books quickly and easily. Visit https://www.binding101.com/duplo-db290 to learn more or buy the DB-290 online.
FAQs
DB-290 Perfect Binding Machine FAQs:
Q: How many books can I bind with the glue?
To determine the glue yield, you will need to use a formula that is based on the size of the books you are binding. It may seem a bit complicated on the surface, but use the sample below to help clarify. Note that this yield is based on the 9 lbs of glue that the machine can hold in the main compartment, and that the glue bags may be sold with higher lbs, so will have a different overall yield.

Formula: (0.02 x book thickness x length of book spine = X), then (X ÷ 231 = Y), then (Y x 9 = Z), then (50 ÷ Z = total books)

Sample: If I have a book that is 11" high with a 2" thick spine, I would take:
• 0.02 x 2 x 11 = 0.44
• 0.44 ÷ 231 = 0.00190476
• 0.00190476 x 9 = 0.01714284
• 50 ÷ 0.01714284 = 2,916 total books

To calculate the number of your books that will be made, simply change-out those two dimensions with the dimensions from your book, and run the calculation again.
You may also be interested in the following product(s)
Top