Product Description
Details
The CoilMac-EPI Plus Electric Punch and Electric Bind (4:1) is the first all-in-one unit that offers both electric punching and electric coil inserting in one compact unit making Spiral Binding fast, easy, and convenient. The CoilMac-EPI Plus offers a heavy duty motor and state of the art punching mechanisms. The heavy-duty motor will punch through up to 20 sheets of 20# paper with ease.
The EPI features an Electro-Magnetic Brake, giving it the capability to handle heavier loads, provide a longer life, & always offer trouble free punching. The Reverse (Anti-jam) Function easily removed paper jams due to overfilled waste drawers or overloading the machine with too much paper. The foot pedal operated built-in electric coil inserting machine allows the operator the free working of both hands and complete control of the roller. This drastically reduces time and costs by making the inserting surprisingly fast and easy. The depth margin control allows you to determine how deep set you want your punched holes on the binding edge. This allows for better tear resistance. The U-shaped alignment channel aides in conforming the spine of larger documents to the coil's shape, for faster and easier insertion. This tool is especially helpful with large books. The all metal construction is heavy duty and built to last. The Akiles CoilMac EPI includes our Hand Cutter Crimper Pliers for a complete finishing solution.

The Coilmac EPI Plus punches oval holes in a true 4:1 pitch, making Spiral Binding 50% faster & much easier! The CoilMac EPI Plus features 4mm x 5mm oval holes that make the coil insertion process easier & faster than ever before. Because a Plastic Spiral Binding Coil is a continuous spiral, the oval holes provide a clear path for the coil as it is inserted into the book. No more struggling over coil that is caught on a sheet in your book! The Akiles "Plus" machines are the first & only pieces of equipment in their class to offer this advanced feature. Scroll down below the specifications for a real-life diagram of the hole patterns. Another difference between the CoilMac EPI and the CoilMac EPI+ is the revolutionary 4:1 pitch with .248" hole spacing that is specifically designed to give you 44 evenly-centered holes in an 11" sheet, providing the most ideal hole to edge-of-sheet margins and easier coil insertion. This hole pattern is 100% compatible with the standard 4:1 pitch coils.
* Approximation based on standard 20 lb. bond copy paper. May vary depending on paper stock.
Specifications
Item #
04AEPI41ELECO
Manufacturer
Akiles Products, Inc.
Manufacturer Part Number
ACM-EPI41
Suggested User
Large Office
Binding Style
Spiral Binding / Plastic Coil
Operation: Punching
Electric
Operation: Binding
Electric
Capacity: Punching
20 Sheets
Included Supplies & Accessories
Hand Cutter Crimper Pliers
Diameter Guide
Compatible Supplies & Accessories
4:1 Pitch Spiral Binding Coils
Dimensions
21" x 23 ½" x 15 ¾"
Manufacturer's Warranty
1 Year Limited
Punch & Bind Capability
Yes
Maximum Binding Edge
13" [with Open-Ended Punch]
Open Ended Punch
Yes [Allows for Up to 26" Binding Edge]
Throat Depth
Adjustable
Disengageable Pins
Yes [All 53]
Pitch / Hole Pattern
Spiral Binding 4:1 (.248) Oval Holes
Book Size
32mm
Shipping Weight (lbs)
75
Expert Reviews

Expert Product Review: CoilMac-EPI by Mallory Morsa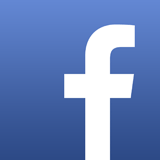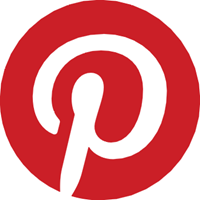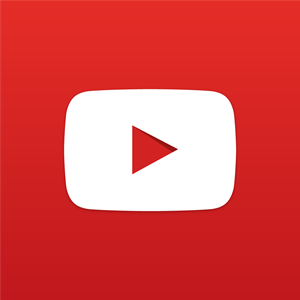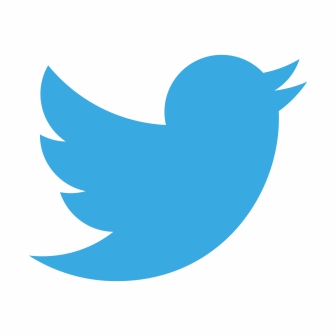 Hi everyone! My name is Mallory, and I am the product expert here at Binding101. I have been with the team since 2008, where I started out in sales, learning our customers' needs and how to offer exceptional service. After a couple years I moved into a role of product management that required in-depth product research and training of our staff. I am now proud to share that extensive knowledge with you, in my honest expert reviews. Take a look at my review below, and feel free to call our customer care team at (866)537-2244 if you have any questions, or need any additional information. Thanks for stopping by!

I RECOMMEND THIS FOR:
The CoilMac-EPI PLUS offers more versatility than its sister machine, the EPI standard, which makes it an ideal choice for users with the same volume (small print shops with large daily binding needs, but not to a production-level), but who need the added flexibility for multiple sheet sizes or extra thick books. This is the top-tier spiral coil binding machine, so if you need something for higher volumes, then you would move into the "interchangeable die" heavy duty category of binding punch machines by Rhin-O-Tuff®, such as the ONYX OD4012.

WHAT I LIKE:
A favorite feature of mine when it comes to binding machines is always the punching pin versatility; because this is a "plus" model of an Akiles machine, all of the punch pins have the ability to be pulled out, essentially stopping the machine from punching a specific hole. I love this because it lets you make custom hole patterns, as well as doesn't limit you to any sheet sizes. I am also a fan of the reliability and durability of the Akiles CoilMac-EPI machines that can handle creating hundreds of books per day, without much operator effort (because of the electric punching and electric binding features). I also like the fact that this machine is only a tiny bit more expensive than the standard version; those additional features are so valuable, the slight price increase is definitely worth it.

THINGS TO CONSIDER:
There is no electric crimper on this machine, so the finishing of your coils still has to be done either manually with the included pliers, or electrically on a separate machine, such as the Crimp-@-Coil two-sided electric coil crimper. For the kind of volume this machine is built for, the missing component of an integrated electric crimper is a little odd to me. When researching what customer's liked and disliked about this machine, I found that there were a few people who indicated that the inner components of the machine broke easily, and that fixing them was a hassle… using this machine in our office for our own binding needs for many years, however, has shown me that as long as you don't push the machine to the limit, it will work fine and will last for years to come. Just as you shouldn't drive your car at full speed 100% of the time just because it can go that fast, you don't want to punch the full sheet capacity 100% of the time.

THE BOTTOM LINE:
Akiles has proven themselves to me with their large line of quality binding equipment. I am happy to recommend the CoilMac-EPI Plus to anyone that meets volume recommendations and needs a versatile electric spiral binding punch. The array of features, and the durable punching mechanism make for an office binding machine that will last for years. Great for people who need to make coil books on-demand for clients, or to use within their own office for internal documents (like we do!)
User Reviews
Product Tags
You may also be interested in the following product(s)