Swipe to the left
What do I need to make a Spiral Bind Book?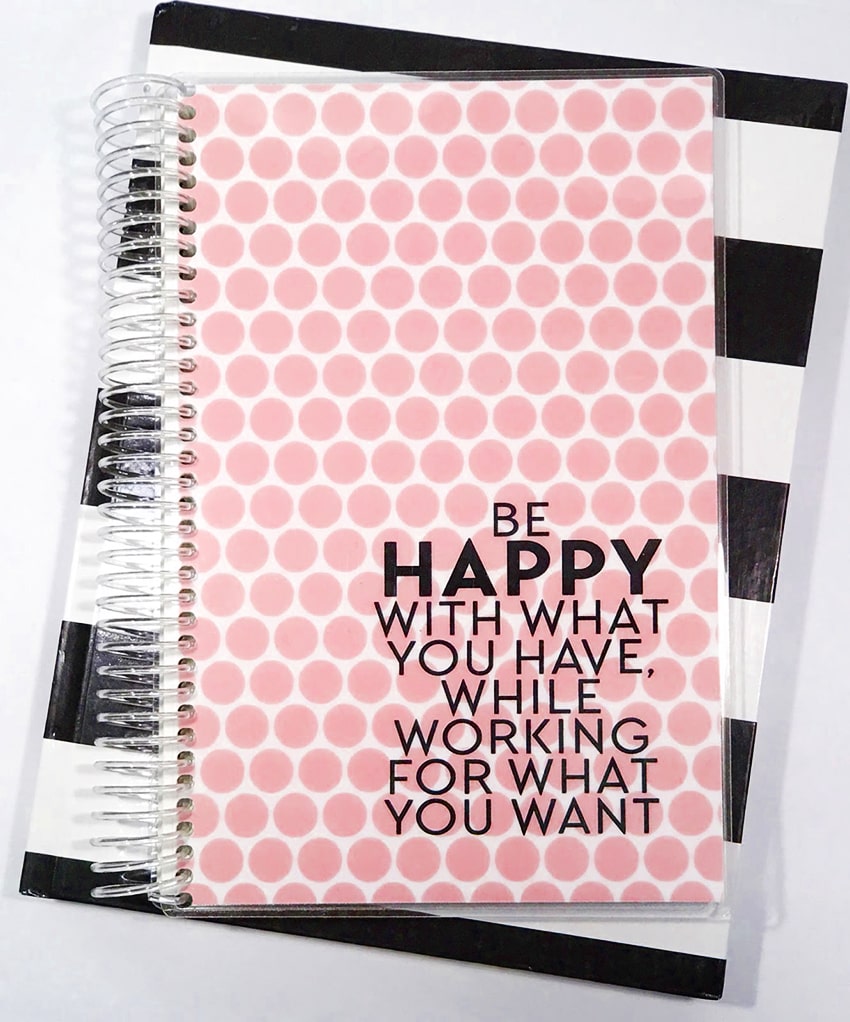 To make a spiral bind book, you will need a couple of things, including a machine, a crimper, and your plastic binding coils. The process can seem a little daunting to someone new to binding, but it truly is easy to make spiral coil binding books. Let's discuss what you need to bind with coil in a bit more detail:
• Spiral Binding Punch Machine - Spiral binding machines come in all kinds of models, meant for different users with different volume needs. An individual who binds spiral books for their Etsy shop or a small businesses can get a less expensive machine that is meant for lower volume use, while a larger business who binds daily may need to invest a little more. Spiral binding machines will punch the holes for your coils. Some cool features you may want to consider include disengageable punching pins (necessary to make different size notebooks), a rounded inserting table/spine former (an indent on the table that makes it easier to roll in your coils, and adjustable side guides (so you can set the margins on your paper).

• Spiral Coil Inserter (Optional) - Sometimes your spiral binding punch machine will also have an electric coil inserter, but not always. This is an optional machine that can speed up the inserting process of your coils. Without a spiral inserter, you would just roll the coil in by hand through the holes. With an average of 44 holes for letter size 11" binding edges, this can be a bit time consuming if you are making several books. The electric rollers will speed up that process 10 fold.

• Spiral Crimper - The last step to coil bind involved crimping in the ends of the coil spine to prevent it from rolling out. You can do this with a pair of crimping pliers, or for higher volumes, you can use an electric coil crimper. Sometimes the electric crimp feature is even included on your spiral coil inserter.

• Plastic Binding Coils - Spiral binding coils are traditionally a 4:1 pitch (pronounced "four to one" and meaning 4 holes per inch) and come in a huge selection of colors. They are flexible, and available in sizes from 6mm to 50mm, which means they can bind books up to about 1 ¾" thick*.

• Binding Covers - Now, in the photo above, you can see that they laminated a printed page instead of using an actual binding cover, which you can totally do! You would just need a pouch laminating machine to do so. But if you just want to use cover stock, then check out these great report binding covers that are incredibly popular for spiral bound books.


Now let's quickly review the spiral binding process...it is simple, pretty fast (especially once you get in a groove), and kind of fun.
① Punch - Set up the paper guides for your sheet size, and disengage any punching pins needed (depending on your machine) for your book size. Place sheets unto the feed and punch them. Make sure to never punch more than the recommended sheet capacity for your machine; doing otherwise can damage the machine. Continue punching your pages until all are punched for your book.

② Insert - Place your book spine into the curved spine former (depending on your machine), and then roll the coil through the first few holes. If using an electric inserter, hold the coil up to the rollers and turn them on until the coil has a little slack on each side. Or if rolling in manually, just spin it on through, again, leaving excess on both sides.

③ Crimp - It is easiest to crimp if you have 1/2" of extra coil on each end. Your pliers or crimper tool will cut the coil, and crimp in the excess to prevent the coils from rolling out.


I bet you didn't know just how easy it is to spiral bind a book! Well now you do ☺But hey, if you run into any issues or encounter hiccups along the way, give our coil binding experts a call at (866)537-2244 (866)537-2244 for help -- they can walk you through the process and help you with the spiral binding machine you buy from us.

About the Author • Mallory Morsa is the product expert and content specialist at Binding101, and has been a valued team member since 2008. She started her career here in customer service, moved onto sales supervisor, product management, and then onto content. She takes a hands-on approach to products, and truly gets to know how every item works before she writes about them, with a goal to give you all of the honest information you need to make a confident buying decision. She has a bachelor's degree with a focus on management and marketing, and has been a writer, photographer, and videographer for many years. In her free time, she loves to read by the pool, volunteer at the local animal shelter in the kitten nursery, and snuggle her three furbabies while she binge watches Netflix.
* Based on 20 lb. bond copy paper. May vary depending on paper stock, book thickness, operator, and other factors.