Have you ever wanted to know what you need and how to foil print? In this comprehensive guide, I will walk you through everything you need to know about foiling. Bookmark it and use it for reference, or share it with your friends on social media so everyone can shimmer and shine with their own foils.
What is Foil Fusing?
Foil printing can help to give your standard toner-printed sheets an elegant and professional look that isn't available through standard printing techniques. Easily hot foil business cards, invitations, certificates, awards, greeting cards and more with foil fusing. With multiple foiling methods, you can create custom foiled documents for personal, or high production use.
How does Foiling Work?
On the back of our toner foil rolls is a specially formulated adhesive that is activated with heat. This adhesive has properties that allow it to stick to dry toner that is printed on smooth paper stock. This is what makes it stick to your printed design, without sticking to the paper as well. It is important to note that it will only stick to dry toner, which is most commonly used in copiers or laser printers; it won't work with Inkjet prints. So if you are doing this at home and your printer is an Inkjet, check with your local print shop about printing your designs - they likely have the proper equipment to do so.
What kinds of foils are available?
Thermal/toner foil is available in various colors and patterns. Solid colors come in metallic, matte, or gloss pigment options, while holographic patterns with either transparent or silver backings, as well as glitter and iridescent options are also available. Here is a list of the kinds of foil currently offered: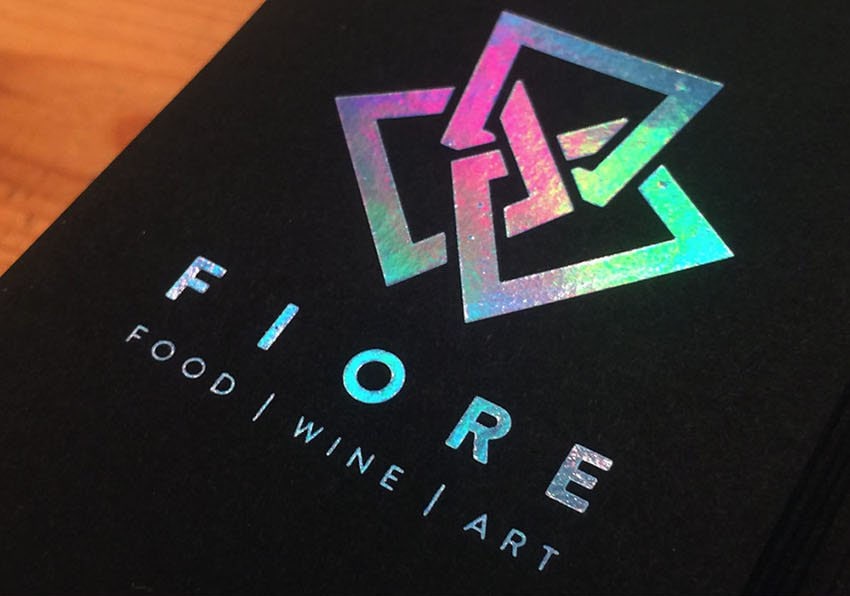 Is a die needed to foil?
No. Our special thermal-reactive foils do not require a specialty die because they are not heat-stamp foils.
Does foil stick to all colors of toner?
Most foils will stick well to any color of toner, however, black offers the thickest saturation, so will yield the best results. Because the toner will be covered by the foil anyway, using colors toner is only beneficial when using a transparent holographic foil.
How much does it cost to foil?
The exact price to foil is going to vary depending on several factors, including the printer and toner you use, the laminator or foil fuser, the style of foil, the method (laminator or fusing), the paper stock, etc. But in general, users can expect to pay only about $0.04-$0.08 per 8 ½" x 11" letter size page.
Why would I need a foil roll cutter?
When using the foil fuser method, your machine will have a core size requirement and may only accept a certain foil width. For example, Therm-O-Type foil fusing machines use 1" core foils and the width allowance varies by machine. That being said, foil rolls with a 1" core are only available in a 24/25" roll width. So if your machine needs a 12" width, having a foil roll cutter will allow you to turn that one roll into usable rolls.
Can I foil multiple colors on the same page?
Yes! If using the laminator method, you have total control over where the foil lies on your sheet, so you can use as many or as few colors as you would like by just cutting the pieces and placing them on the toner. If using a foil fuseer, you would want to print your first toner, run it with color number 1, then add your second toner and run it with foil number 2.
What is the best paper for foiling?
The best paper stock for foil fusing is going to be a smooth and uncoated sheet. Real textured paper with mountains and valleys won't allow the foil to properly adhere, but some very lightly textured pages may work. Coatings like gloss will resist foil, and may not get a completely foiled finish.
Will your foils work with Minc machines?
Yes, thermal toner foils will work with nearly any heat source, including the Minc machines (which are essentially little laminators). With our experience, Minc machines do not reach a hot enough temperature to work with all foils, and without an adjustable speed or heat, the finish may not always be perfect. That is why we actually recommend using a foiling laminator instead.
What is the smallest print foil will stick to?
We've tested text as small as 6pt with a nice foil adhesion. Anything smaller than that generally does not have enough toner saturation to attract the foil.
Can I make stickers with foil?
Yes, we have many customers who use our foil with their sticker papers to make metallic stickers. Just make sure the paper is smooth and uncoated for the best adhesion. Check out our Customer Spotlight: Faith Grace Crafts with Doni Hall to see how she uses our foils as a sticker maker.
How do you foil?
Alright, let's move onto the how to, shall we? There are two different official ways to foil...with a foil fusing machine (for high volumes) or with a pouch laminator. Some customers also get creative and try it with irons, although I haven't had the opportunity to try that out yet to say how well it works. So let's go over how to foil with a fusing machine, and how to foil with a pouch laminating machine.
How to Foil with a Pouch Laminator:

You can also apply foil using a pouch laminator by cutting a piece of the foil off of the roll, placing the foil over the desired location, inserting the paper and foil into a laminating pouch carrier and the running it through the pouch laminator. Applying foil in this manner applies brilliant metallic color foil to black and white toner copied or printed documents.

Applying foil to your special documents can now easily be done at home or in the office. Foil can be adhered to applications by using specific models of pouch laminators. Binding101.com offers a variety of pouch laminators ranging from 4" up to 13" wide. For foiling at home or in the office, use the instructions below to help you get started.

You Will Need:

• A pouch laminator with variable heat and speed settings. Must be able to reach a temperature range of 250°-300° F & be able to handle 10 Mil Pouches.
• A laser printer or photocopier that uses toner, and not wax based ink, (the foil will not adhere to waxed based inks)
• A roll of toner reactive foil • A pair of scissors
• A laminating protective pouch carrier




Laminator Foiling Steps:

① Warm up your laminator. The temperature for foil fusing will need to be quite high (usually between 250°-300° F). It is a good idea to have enough material to do test runs and adjust the settings until you get the perfect foil, since it can vary a bit depending on the kind of paper you use, the laminator itself, and the foil type.

② While your laminator is warming up to the appropriate temperature, prepare your document for foiling.


ⓐ Print your document for foiling using a copier or laser printer.
ⓑ Cut a piece of foil off the roll in the appropriate length and width.
ⓒPlace the piece of foil over the printed area where you want to add foil and carefully put the item into a laminating pouch carrier. If the foil moves at this point the foiling process will not be successful so you will need to be careful.



③ Now that you laminator is warmed up to the correct temperature you will want to take your pouch carrier with the document and foil in it, and feed it through the laminator. The heat from the pouch laminator will cause the foil to bond to the toner on your sheet and the foil will be transferred.

④ Once the document comes out of the other side of your laminator, you will need to remove the excess foil and allow the document to cool.

How to Foil with a Foil Fusing Machine

A foil fuser applies toner foil with a heated roller that is similar to the way a roll laminator applies laminating film. However, the foil only sticks to where there is dry toner. Using a Foil Fuser Machine to transfer metallic foil to documents makes the process more automated. Foil Fusers allow the user to use full rolls of foil instead of feeding individual cut sheets. If large jobs are in the schedule, Foil Fusers will greatly reduce the cost of foil and labor. They are easy to use & require no special training. They allow inexperienced operators to produce expert-looking projects in just minutes.


You Will Need:

• A Foil Fusing Machine compatible with our Toner Receptive Foil


• A laser printer or photocopier that uses toner, and not wax based ink, (the foil will not adhere to waxed based inks)


• A roll of Toner Receptive Foil


How to Foil with a Fusing Machine:

I won't be able to list specific instructions for how to foil with a fuser, because each machine will have specific step-by-step instructions that vary. So, take a look at the foil fusing machines we have, and you will see directions for the different models.
There are a TON of foil colors you can use, including holographic patterns, glitter, and so much more! Add brilliance to your documents with toner adhesion foiling! Special toner adhesion foil is available in a wide variety of colors & designs. The adhesive on the foil only sticks to the dry toner used in most black and white copiers and laser printers, so you can add foil to select portions of your document, or to the entire thing. The foiling application is very popular for wedding or other invitations, award certificates, creating borders for craft projects, adding pizzazz to business cards or letter head, and anything else which would benefit from bright metallic color.
And before I go, here is one last video clip of what I did with the foil scraps leftover from some foil projects. Save your foil scrap leftovers to make fun designs like this!

About the Author • Mallory Morsa is the product expert and content specialist at Binding101, and has been a valued team member since 2008. She started her career here in customer service, moved onto sales supervisor, product management, and then onto content. She takes a hands-on approach to products, and truly gets to know how every item works before she writes about them, with a goal to give you all of the honest information you need to make a confident buying decision. She has a bachelor's degree with a focus on management and marketing, and has been a writer, photographer, and videographer for many years. In her free time, she loves to read by the pool, volunteer at the local animal shelter in the kitten nursery, and snuggle her three furbabies while she binge watches Netflix.