Specifications
| | |
| --- | --- |
| Item # | WIREMACM-GRP |
| Manufacturer | Akiles Products, Inc. |
| Manufacturer Part Number | WIREMACMGRP |
| Suggested User | Small Office, Medium Office |
| Binding Style | Wire-O Binding |
| Operation: Punching | Manual |
| Operation: Binding | Manual |
| Capacity: Punching | 20 Sheets |
| Compatible Supplies & Accessories | Wire-O® Twin-Loop Binding Supplies |
| Dimensions | 16" x 16.5" x 16" |
| Manufacturer's Warranty | 1 Year Limited |
| Punch & Bind Capability | Yes |
| Maximum Binding Edge | 14" |
| Open Ended Punch | Yes (Allows for books up to 28" wide) |
| Disengageable Pins | Yes - Fully Disengageable Pins |
| Product Weight (lbs) | 40 |
| Shipping Weight (lbs) | 45 |
Description
The Akiles Wiremac Manual Binding Machine is a perfect solution for businesses looking to bind professional looking documents at a great value. The Wiremac includes several features designed to make low to mid-volume wire binding easier than ever! The Akiles WireMac renders efficiency and productivity. It features a full range of functions and mechanisms that were specifically designed with one simple goal in mind: to fully meet the needs of the small to mid-sized office wire binding industry! The WireMac Binding Machine is a hole punch and double loop wire binding machine all in one.

The WireMac-M Binding Binding Machine features disengagable pins, which eliminate half hole punches on sheet sizes other than the 8.5" x 11" letter. This feature is essential for anyone binding non-standard document sizes. In addition, its open ended punch allows for over sized documents with ease by simply punching your sheets twice. With the Akiles WireMac-M, you can punch in a 3:1 or 2:1 pitch through as many as 20 sheets of paper (20 lb.) at a time with double loop wire-o.

With sturdy construction and a full range of function, the WireMac Binding Machine is a great choice for your medium-duty punch and binding needs.
Reviews
good machine

I like this machine a lot, works great for the journal notebooks I make. Definitely watch the video, it really helps with the initial "training" until you're up to speed.

Decent

Seems to be a decent machine, especially for the price. Have used others in this price range (around $300) that seemed real flimsy, and this one has a lot more bulk to it and is made of more metal materials, so seems much higher quality and more durable. I like it, seems like a great value.

Great

Great wire binding machine. Use at the office and make probably 5 or so books each day for presentations.
Expert Reviews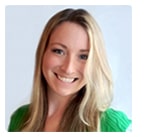 WireMac-M Expert Review by Mallory Morsa
About Our Expert • Mallory Morsa has worked in several different departments in her 10+ years at Binding101. Beginning in customer service and sales, she honed in her skills to provide the customer with professional, fast, and accurate information. Shortly after, she was promoted to sales supervisor and product expert, gaining hands-on and in-depth product research as well as training the team on new products. She now holds the position of content specialist, taking her extensive knowledge of our products and putting it on the web for you to access at any time. In her expert reviews, she outlines the good and the bad of products that she has handled herself, and uses her experience to identify the ideal users. If you have any questions or need more information about this product, please call our trained customer care team at (866)537-2244. Thank you for stopping by!





I RECOMMEND THIS FOR:
The WireMac-M is a great little workhorse for small offices that may only need to bind occasionally or in small batches. It is not appropriate for those who need to bind both tiny and extra thick books. If you need something larger, you can consider the big brother WireMac-EX, or if you need to bind the full range of sizes, consider the WireMac-Duo.

WHAT I LIKE ABOUT IT:
The WireMac-M has made our top-10 machines of the year yet again in 2019. This affordable machine gets the job done professionally and simply, without using power. Probably the best feature is that it offers completely disengageable punching pins. In a machine this size, typically only a few of the pins can be pulled. But what does this mean? Put simply, there is one punching pin for each hole, and the ability to stop it from punching specific holes of your choice means that you can do far more page sizes without worrying about a half-hole on the edge. The open-end combines with this to allow for double the punching throat for a binding edge, so you can actually punch for a 28" edge.

For the size, a 20 sheet punch capacity is also pretty impressive. While other machines might boast this, the truth is that those plastic machines can't hold a candle to this strong, metal machine made with quality parts. Just remember, as with all machines, the punching capacity is the maximum; kind of like a cars maximum speed might be 180mph, that doesn't mean that constantly driving it that fast is good for it. So remember to listen to the machine; if your pages are hard to punch, then do fewer.

THINGS TO CONSIDER:
As a manual binder, you will need to pull handles on the WireMac-M to both punch the pages and close the wire. This can be tiresome for some users, but it keeps the cost low. If you work with quantities that can wear down your staff, then consider an electric machine instead, as it will save you time in labor that could make up for the additional investment required. There are also a lot of setting to work with, which can be a positive in the way that it gives you more customization options, but it does mean that there is a bit of a learning curve to get the books just right. But honestly, all in all, this small wire binding machine packs such a powerful punch for the price point, that it is no wonder why it has consistently been our top-selling wire binder, year after year.

The WireMac-M is available in two different models; either a 3:1 or a 2:1 pitch. This means you have to choose which sizes of bindings you want the ability to use before you buy. The 31 model works with 3:1 pitch wires, so will handle sizes ¼" up to 9/16". The 21 model works with 2:1 pitch wires, so it will handle the larger 5/8" to 1.25" twin loop wires.

THE BOTTOM LINE:
If you need a strong binding machine for your occasional wire binding needs, then the WireMac-M is a great fit. As our best-selling wire binding machine, offering all of the features you need to customize your bind, while remaining fairly simple to use.

You may also be interested in the following product(s)
Top