Specifications
Item #
04AKWIREDUO
Manufacturer
Akiles Products Inc
Manufacturer Part Number
AWMD
Suggested User
Medium Office, Large Office
Binding Style
Wire-O Binding
Operation: Punching
Manual
Operation: Binding
Manual
Capacity: Punching
20 Sheets
Included Supplies & Accessories
Diameter Guide
Margin Depth Guide
Compatible Supplies & Accessories
Wire-O® Twin-Loop Binding Supplies
Dimensions
16" x 16" x 20"
Manufacturer's Warranty
1 Year Limited
Punch & Bind Capability
Yes
Maximum Binding Edge
14"
Open Ended Punch
Yes
Disengageable Pins
Yes
Shipping Weight (lbs)
59
Description
Binding101 is happy to offer the heavy duty, all metal construction, all-in-one WireMac Duo Wire-O® Punch & Binding Machine. This unique wire binding machine punches and closes both, 3:1 pitch wires and 2:1 pitch wires. The Akiles WireMac Duo is based on the best selling WireMac, but has gone one step further in providing both kinds of punching patterns in one compact machine. The WireMac-Duo has both die sets installed in one single unit, with no need to change dies. This new Wire Binding System is all you need to punch and Wire-O® bind from 2 sheets to over 200 sheets! All punching pins on the Akiles WireMac Duo dies can be independently disengaged, allowing for punching of any size document, while preventing partial side-end perforation.
Reviews
Expert Reviews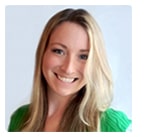 WireMac Duo Expert Review by Mallory Morsa
About Our Expert • Mallory Morsa has worked in several different departments in her 10+ years at Binding101. Beginning in customer service and sales, she honed in her skills to provide the customer with professional, fast, and accurate information. Shortly after, she was promoted to sales supervisor and product expert, gaining hands-on and in-depth product research as well as training the team on new products. She now holds the position of content specialist, taking her extensive knowledge of our products and putting it on the web for you to access at any time. In her expert reviews, she outlines the good and the bad of products that she has handled herself, and uses her experience to identify the ideal users. If you have any questions or need more information about this product, please call our trained customer care team at (866)537-2244. Thank you for stopping by!






I RECOMMEND THIS FOR:
The WireMac-Duo is the perfect all-in-one twin loop binding system for medium-sized offices. Basically, for anyone who needs the capability to bind the entire range of wire sizes for both 3:1 and 2:1 pitch, and wants a heavy-duty machine, but doesn't necessarily need the power of an electric model.

WHAT I LIKE ABOUT IT:
Perhaps too obvious, but the thing I like most about this wire system is that it can do both 3:1 and 2:1 punching patterns. There really aren't too many machines out there with this capability, especially in this price range. In fact, most machines that can do both are actually electric interchangeable die machines, which are quite a bit more expensive and built for heavy duty punching operations. The WireMac-Duo fits into the medium-duty office user category, though, expanding the options available while remaining budget-friendly and without going overkill on the power.

Another great feature is the independent disengageable punching pins. What's that mean? There is a single punch pin for each hole that is punched. With the ability to disengage a pin and stop that individual hole from punching, you open up the realm of sheet size possibilities, while letting yo properly place your holes without ended up with a half-hole at the edge. This is a common feature for Akiles machines, but is not something to be overlooked.

Let's talk about wire closing for a moment now. If you are experienced with wire-o binding, then you know that closing the wire can be a bit of a learning curve; if the closer is set too small, it over-closes the wire and creates a jagged look, or if it is set too large, your pages will fall out of the crack. Even machines that have size-specific settings for the closer —that should theoretically create a perfect close for that particular wire— users often still struggle getting that perfect circle bind. The great thing about the closer on the Duo binder is that it can be fine-tuned, so you can adjust and make sure you always have a perfect close. And on that same note, I always perfect vertical closers like this so the wire doesn't fall out before you even have a chance to bind.

THINGS TO CONSIDER:
There really aren't too many noteworthy "negatives" about this machine. The only real consideration I would want to be sure you think about is what your volume requirements are. Even though the WireMac Duo is manufactured with heavy duty materials, it is not meant for all day binding; the manual punching can be tiresome for your operator. So if you think you may need something stronger or for more frequent/larger jobs, then consider the WireMac E instead (but keep in mind that it is not a dual 31/21 punch, but an either-or choice).

THE BOTTOM LINE:
For medium duty punching and binding of both thin and thick wire-bound books, the WireMac Duo from Akiles and Binding101 is a great choice. Heavy duty manufacturing combined with versatility and fine-tuning features make this system a desirable option. I am not surprised that it is one of our top 5 wire binding machines of 2019.

You may also be interested in the following product(s)
Top