Specifications
Item #
SPIRALBINDING251CL-GRP
Manufacturer
Binding101
Length
12"
Pitch
2.5:1
Color: Clear
Diameter
32mm - 50mm
Quantity
Varies Depending on Size
Make a Selection for Details
Sheet Capacity
Varies Depending on Size
View the Chart in the Product Description for Details
Recommended Book Thickness
Varies Depending on Size
View the Chart in the Product Description for Details
Binding Style
Spiral Binding / Plastic Coil
Description
If you're looking for a reliable, flexible, and affordable binding method for large documents, you can't go wrong with this 2.5:1 Pitch Clear Spiral Plastic Binding Coil. It's designed with convenience in mind, offering an easy way to bind manuals, books, and documents and make them look elegant. Made from high-quality plastic, this coil will not crack, chip, rust, or distort over time. It measures 12" long and comes in sizes that start at 32mm (1-1/4") and go all the way up to 50mm (2"). Any documents you want to bind with the 2.5:1 Pitch Plastic Coil will open fully from front to back and will easily lie flat on a table. This plastic coil is suitable for mailing thanks to the lightweight material. It also complies with CPSIA regulations as it is both lead and phthalate free. Also available in White and Black.
Choose a Coil Size / Diameter
Now choose your coil diameter for your page capacity. You can use the capacity chart here to help choose the best size based on your stack thickness or an estimate of your sheet capacity. Finding how to choose the best coil size is easier than you may think with our capacity chart. There is also a general rule with 3 simple steps to get the proper fit for any kind of binding that works as well: ① Take the book being bound and lay it flat on a table. ② Don't compress the paper and measure the thickness of the binding edge. ③ Take the measurement and add 1/8" - that will be the size of the binding element recommended for your document thickness.
| Size | Stack Capacity | Sheet Capacity* |
| --- | --- | --- |
| 32mm | 1 1⁄16" Thick Stack | 271-290 Sheets |
| 35mm | 1 ¼" Thick Stack | 291-320 Sheets |
| 38mm | 1 ⅜" Thick Stack | 300-320 Sheets |
| 40mm | 1 ½" Thick Stack | 321-350 Sheets |
| 45mm | 1 9⁄16" Thick Stack | 351-390 Sheets |
| 50mm | 1 ¾" Thick Stack | 391-440 Sheets |

* You will also see that we offer a "sheet capacity" rating above. Using this method of size selection may be less accurate, as it was calculated using all 20 lb. bond paper, with no covers and no other paper stocks. The actual sheet capacity will vary depending on what paper stock and covers you are using. For this reason, we recommend you use the stack capacity for a more accurate fit. All of these capacities are approximations.
Reviews
Expert Reviews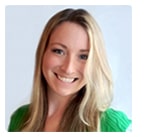 Spiral Coil Bindings Expert Review by Mallory Morsa
About Our Expert • Mallory Morsa has worked in several different departments in her 10+ years at Binding101. Beginning in customer service and sales, she honed in her skills to provide the customer with professional, fast, and accurate information. Shortly after, she was promoted to sales supervisor and product expert, gaining hands-on and in-depth product research as well as training the team on new products. She now holds the position of content specialist, taking her extensive knowledge of our products and putting it on the web for you to access at any time. In her expert reviews, she outlines the good and the bad of products that she has handled herself, and uses her experience to identify the ideal users. If you have any questions or need more information about this product, please call our trained customer care team at (866)537-2244. Thank you for stopping by!






I RECOMMEND THIS FOR:
Spiral coil binding is the ideal choice for anyone who needs a durable and flexible binding spine. For users such as those who may travel with their bound documents on sales calls, or go to conferences across the country, coil bindings are a great choice because they are durable enough to withstand handling and packaging without being damaged (but be sure to protect your pages properly with report covers). They might not be the best choice for high-end presentations, though, because some users feel that the plastic is not very professional; but if durability, longevity, and ease-of-use are important to you, then plastic coil binding might just be the best bet.

HOW COIL COMPARES TO OTHER BINDINGS:
When talking about punch-and-bind solutions, coil binding is often what people first picture in their minds. In fact, spiral coils are the most popular way to bind presentations and books within a business across the board. But with that in mind, let's compare some of the functions and features of coils with other popular punch-and-bind options, so you can more accurately gauge which one will be the best choice for your individual needs.


Binding Type
Spiral Coils
Wires
Combs
Largest Book You Can Bind*
1 ¾" Thick Stack
About 440 Sheets
(With a 50mm Coil)
1 ⅛" Thick Stack
About 260 Sheets
(With a 1 ¼" Wire)
1 ⅞" Thick Stack
About 425 Sheets**
(With a 2" Comb)
Part of the reason why coil bindings can hold more capacity, even compared to larger alternatives, is because they are a continuous loop of plastic. Wires are metal (which doesn't have the same bounce-back) with loops that protrude into the holes, and combs have prongs or teeth that tuck under the spine. The continuous coil is stronger and can hold more pages, without worry about them falling out.
Damage when Bent
No
Yes
Yes
Color Choices
White, Black, Maroon, Red, Clear, Blue, Navy, Forest Green
+ many special-order colors, including (not limited to) purple, pink, yellow, orange, baby blue, teal, leaf green, gold, charcoal, brown, pearl white, & more
White, Black, Silver, Pewter, Blue, Navy, Gray, Gold, Green, Red
White, Black, Clear, Gray, Blue, Navy, Maroon, Red, Green, Brown***, Matte Black***
WHAT I LIKE ABOUT SPIRALS:
As mentioned above, the most notable feature of coils is their durability. But if you're asking me for my personal favorite thing about them...well, I would have to say it is that they make fun cat toys. Check out my cat, Shadow in this coil video at 0:14 in her moment of fame (supervised play only, IMO). In more seriousness, though, coil bindings are truly a staple in the industry. Preferred by the majority of businesses, they are simple, they look nice, and they're tough.

I also love the huge variety of colors and the fact that, even the more unique special order colors, can be produced quickly, making them more accessible for any company, even those on a more strict deadline. The many colored coil options make it easy to brand-match them to your logo, your client's business, or the theme of your specific presentation.

THINGS TO CONSIDER:
The reason for choosing options other than binding coils is nearly always the "cheap look" of the plastic. But that refers simple to the fact that the material is plastic, not to the thickness or make of the plastic. In fact, the plastic filament used to make coil bindings is quite thick, and this falls more to a color choice. For example, the black and clear are my favorite stocked colors precisely because of the fact that they look professional (and the pearl white special order; so gorgeous!). Something else we sometimes hear is that the bind process takes too long; customers who need something fast should consider some document binding solutions that don't require punching at all, such as thermal binding or tape binding. And lastly, some users feel that it is too difficult to roll in the extra long coils through the many holes on a binding edge (usually 43 or 44 holes); those users would benefit from adding an electric coil inserter (preferably one with adjustable rollers) to drastically increase the speed and efficiency, virtually eliminating any stress. And even with all of these "negatives" or reasons why someone might choose a different binding over coil, our spiral binding still have an all 5-star rating, and remain our best selling binding supply.

THE BOTTOM LINE:
Spiral binding is awesome. That's the bottom line!

* Approximations. Sheet capacity based on 20# bond copy paper. | ** Although the comb is larger, you will notice the sheet capacity is less. That is because of the weight of the paper sheets; too many pages will be too heavy for the comb prongs to hold. | *** Clearance colors, available in select sizes, while supplies last.
FAQs
Spiral Coil Binding FAQs:
Q: Do you sell assorted color and size packs?
At this time we only sell full boxes of spiral binding coils, which have a single color and a single size.
Q: Can I get a bulk discount?
Yes, we offer bulk pricing for coil binding supplies, usually starting at 10 boxes or more. Call us at (866)537-2244 (866)537-2244 with your size, color, and quantity needed for a discounted quote.
Q: What gauge is the coil fillament?
The coil gauge varies slightly depending on the diameter. 6-8mm are 63 gauge, 9-12mm are 69 gauge, 13-16mm are 79 gauge, 18-22mm are 82 gauge, 25-35mm are 93 gauge, 38-45mm are 94 gauge, 50mm are 103 gauge.
Q: Is the coil size the inside or outside diameter?
The spiral coil sizes represent the ID or inside diameter or the coils.
Q: Q: Are your spiral binding coils prop 65 compliant?
Yes! All of our coils are compliant with Proposition 65 standards.
You may also be interested in the following product(s)
Top