Tamerica 240HB 14" Manual Comb Opener
167.79
NewCondition InStock
Tamerica 240HB 14" Manual Comb Opener
Overview
With the Tamerica 240HB comb spreader you can open plastic combs, insert your book pages, and close the combs, creating a professionally finished book quickly and easily. Many machines include a comb spreader on the unit itself, but when you buy the Tamerica 240HB 14" manual comb opener online, you have the option to punch and bind in an assembly line fashion to speed up the process. It is simple to use: just place your comb with the loops between the teeth and pull the handle to open the loops, then push the handle to close them around your book pages. The 240HB can handle books as wide as 14", so will work great for offices who deal with the most common page sizes, such as letter size, legal size and half size. It will also handle the full range of plastic combs, so you are not limited by book thickness capabilities.
Specifications
| | |
| --- | --- |
| Item # | 04HMANBIND |
| Manufacturer | Tamerica |
| Manufacturer Part Number | HB240 |
| Suggested User | Personal, Small Office |
| Binding Style | Plastic Comb Binding |
| Operation: Binding | Manual |
| Compatible Supplies & Accessories | Plastic Binding Combs |
| Dimensions | 17 ½" W x 12" D x 4" H |
| Manufacturer's Warranty | 90 Day Limited |
| Punch & Bind Capability | No [Binding Only] |
| Maximum Binding Edge | 14" |
| Pitch / Hole Pattern | Plastic Comb [Rectangle Holes] |
| Product Weight (lbs) | 17 |
| Shipping Weight (lbs) | 22 |
Description
The Tamerica 240HB 14" Manual Comb Opener is a machine that allows you to bind and edit Plastic Comb bound books. Simply place the comb in the teeth of the binding machine, and pull the handle to open the comb for inserting and removing sheets. Pushing the handle back will close the comb. This manual unit can bind books up to 14" in length and up to 2" thick. It features an adjustable binding stop so the spreader will not open so wide that your comb snaps back closed.
Expert Reviews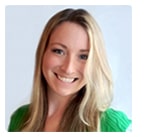 240HB Expert Review by Mallory Morsa
About Our Expert • Mallory Morsa has worked in several different departments in her 10+ years at Binding101. Beginning in customer service and sales, she honed in her skills to provide the customer with professional, fast, and accurate information. Shortly after, she was promoted to sales supervisor and product expert, gaining hands-on and in-depth product research as well as training the team on new products. She now holds the position of content specialist, taking her extensive knowledge of our products and putting it on the web for you to access at any time. In her expert reviews, she outlines the good and the bad of products that she has handled herself, and uses her experience to identify the ideal users. If you have any questions or need more information about this product, please call our trained customer care team at (866)537-2244. Thank you for stopping by!




I RECOMMEND THIS FOR:
The 240HB is a small comb opening module that can be a great pairing for a comb punch. It is a low-volume unit, meant for small businesses, schools, and other less-frequent users who still need the ability to plastic bind, but don't want to invest in a big, complicated, expensive machine.

WHAT I LIKE ABOUT IT:
The 240HB from Tamerica and Binding101 is an incredibly simple little unit; there is nothing complicated to deal with. In fact, there is only one adjustable knob that is used to set the spreader to a specific size for the comb spine you're using. Twist that to your plastic spine diameter, and you're ready to use it – easy as that. The handle is small and unobtrusive, and just pulls forward and back to open and close the spreader.

THINGS TO CONSIDER:
This comb opener is priced higher than some others, and is more simple than those, lending it to be a less value than other options (like the CBM650). But for users who already have a Tamerica brand punch machine, they often prefer to pair a binding module of the same brand out of personal preference.

THE BOTTOM LINE:
If you need an easy-to-use comb opener, whether to replace an old broken one, or to add a separate module for more of an assembly-line approach to punch and bind, the 240HB is a fair choice.