Specifications
| | |
| --- | --- |
| Item # | 04CHLS185A |
| Manufacturer | Challenge Machinery Company |
| Manufacturer Part Number | 185A |
| Brand Name | Spartan |
| Operating Method | Automatic |
| Included Supplies & Accessories | 1 Stand with Casters, 2 High Speed Steel Knives, 3 Cutting Sticks, 1 Jogging Aid, 1 Tool Kit, 1 User Manual, 1 Knife Change Safety Holder Assy |
| Power Voltage | 120V 60Hz, Single Phase AC |
| Speed | 3.6 Seconds / Cycle |
| Castors | Yes |
| Dimensions | 32 ¼" W x 41" D x 52 ¾ " H |
| Manufacturer's Warranty | 1 Year Limited |
| Size | 17 ½" |
| Cutting Width | 17 ½" |
| Cutter Capacity | 3" Thick Stack (About 750 Sheets*) |
| Shipping Weight (lbs) | 707 |
| Shipping Information | This item ships via Truck (Common Carrier). Free dock to dock truck shipping is available for qualifying orders. It is the responsibility of the Consignee (receiver) to remove the product from the truck. If you do not have a loading dock or any other means to lift the freight off the truck and/or you need assistance bringing the product inside of your location please call (866) 537-2244. Click here for full details. |
Description
Details
The Challenge Spartan 185-A Electric Semi-Automatic Paper Cutter is a sleek, strong, 17 ½" table-top machine perfect for the professional office, copy center, in-plant, and on-demand printing environments. Holding true to the Challenge tradition, the Spartan 185-A,is engineered and manufactured to the highest of safety standards available in the world. Safety shields cover the front and rear tables. The front-side cut buttons require two hands to simultaneously activate the cut cycle.
Spartan 185-A Automatic Cutter Features:
Electric Power Clamping: Generates over 3000 lbs (1,360 kg) of clamping force
Independent Clamping Function: Allows for a "clamp only" operation
Manual Backgauge Control: Hand Wheel Control
LED Digital Backgauge Position Indicator: With ±0.01" (±0.1mm) backgauge accuracy - provides for easier operator interface, higher productivity, and easier repeatable accuracy than a hard to read indicator on a scale as is used with other brands.
Laser Red LED Cut Line Light: produces a bright easy to see cut line.
Safe: two-hand push button controls and front and rear table safety shields.
Auto-Releasing Front Safety Shield: automatically pops open after each cut cycle is completed. This unique benefit eliminates the need for the operator to manually lift the front shield in order to retrieve or adjust the stock after a cut providing increased productivity and operator ease-of-use.
Durable: Heavy-Duty steel, cast iron, and cast aluminum construction gives the cutter "Challenge" durability.
Maintenance Free: the LED cut-line light and UHMW Gibs result in the SPARTAN 185 being virtually maintenance-free with lifetime durability. UHMW Gibs on front and back of knife bar require zero maintenance and have lifetime durability. It also eliminates lubricant on knife bar that can spoil stock.
Videos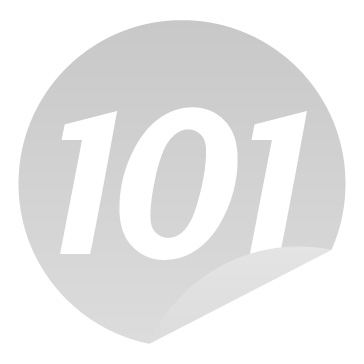 Challenge Spartan 185 Series Paper Cutters Comparison & Overview
Watch the Challenge Spartan 185 model cutters in-action in this video while we explain the differences between the Spartan 185SA, 185A, and 185AEP automatic paper cutters. With safety features to keep your users protected, and the ability to cut through a 3" thick stack of paper, the Spartan 185 series cutters make a great addition to any quick-print shop or on-demand facility.
You may also be interested in the following product(s)
Top