Buy red spiral binding coils online at Binding101 for the best pricing and fastest shipping. This popular colored binder spine is stocked in the full range of sizes 6mm to 50mm so you can bind documents from just a few pages to huge 440 sheet books. We stock a wide variety of pitch patterns, lengths, and sizes to choose from.
Coil Binding Pitch
The pitch of a coil binding spine varies depending on your machine; the most common is a 4:1 pitch with 4 holes for every inch of length. 5:1, 3:1, 2.5:1. and 2.231 mm are also available for more specialized applications. "pitch" actually means the holes per inch. So the most popular 4:1 (read aloud as "four to one") has four holes for every one inch of length.
Coil Binder Spine Length
The most common length of pre-cut coil binding spirals is 12 inches. This is the best size for a standard letter size 11-inch document. The extra inch of length leaves one half of an inch on each side of your book, which allows you the space needed to cut and crimp the edges of the coil. There are also 36-inch coils available, which led you to choose the length you want for your various or more unique book sheet sizes.
Coil Binding Capacity
All capacities listed are approximations calculated based on standard 20 lb. copy paper. They are based on sheets of paper, not pages (every sheet has a front and a back page).
6mm (1/4") = 35 Sheets

7mm (9/32") = 47 Sheets

8mm (5/16") = 60 Sheets

9mm (23/64") = 70 Sheets

10mm (3/8") = 80 Sheets

11mm (7/16") = 90 Sheets

12mm (1/2") = 100 Sheets

13mm (17/32") = 110 Sheets

14mm (9/16") = 120 Sheets

15mm (19/32") = 130 Sheets

16mm (5/8") = 140 Sheets

17mm (0.67") = 150 Sheets

18mm (23/32") = 160 Sheets

20mm (3/4") = 170 Sheets

22mm (7/8") = 200 Sheets

25mm (1") = 230 Sheets

28mm (1-1/8") = 250 Sheets

30mm (1-3/16") = 270 Sheets

32mm (1-1/4") = 290 Sheets

35mm (1-3/8") = 300 Sheets

38mm (1-1/2") = 320 Sheets

40mm (1-5/8") = 350 Sheets

45mm (1-3/4") = 390 Sheets

50mm (2") = 440 Sheets
One of the main advantages to plastic coil binding is that it allows document pages to open 360 degrees and lay completely flat. With plastic spiral binding coils, you can efficiently and expertly produce documents that are ready to mail and leave a lasting impression.
Call us at (866)537-2244 if you need help choosing the best coil binding supplies for your needs individual needs.
Read more
Hi there!
We want to give you $10.
Sign up for Exclusive Email Offers
Success! You're now on the list. You'll start receiving Exclusive Email Offers shortly.
Please copy and use promo code KLEMAILQ121 in your cart.*

* Offer valid once per customer on orders of $50 or more
$10 OFF your first order of $50 or more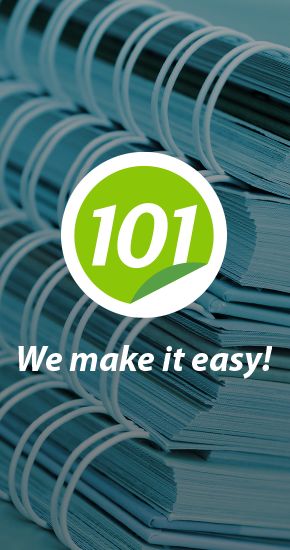 Signup For
Exclusive email offers