Specifications
| | |
| --- | --- |
| Item # | 04LAM335R6 |
| Manufacturer | Spiral |
| Manufacturer Part Number | 04LAM335R6 |
| UPC/EIN | 858237005363 |
| Operating Method | Electric |
| Speed | 3 ½ Feet / Minute (108") [Adjustable with 9 Settings] |
| Dimensions | 21" W x 11" D x 5" H |
| Certifications | CE Approved |
| Manufacturer's Warranty | 1 Year Limited [Parts], 90 Day Limited [Labor] |
| Programmable | 2 Programmable Memory Settings |
| Heating Type | Roller [4 Hot, 2 Cold = 6 Total] |
| Warm-Up Time | 5 Minutes |
| Maximum Mil Thickness | 10 Mil |
| Temperature Range | 0° F to 284° F [Adjustable] |
| Maximum Width | 13" Wide |
| Reverse Function | Yes |
| Auto-Shut Off | Yes |
| Shipping Weight (lbs) | 38 |
Description
Details
The Sprinter-Lam 335R6 Pouch Laminator is a professional tabletop pouch laminating machine that is designed to be able to handle both hot and cold lamination of documents, photos and digital images. Adjustable temperature and speed control allow for customized heat settings for your application, providing you with perfect bubble-free lamination.
The Sprinter-Lam Laminator features a reverse function that allows you to get the laminating pouch out if there is a jam or overload. Solid state digital temperature controls are durable and accurate; you can even switch from the set temperature to the temperature of the rollers themselves to confirm accuracy before lamination. The advanced six-roller design features four heated and two cold rollers that create perfect document lamination without the use of a carrier. There are two memory settings that allow you to set a temperature and speed for common jobs for fast access in the future.
Laminate pouches up to 10 mil thick and up to 12" x 18" menu size. The all-metal construction and quiet motor make this laminator durable and perfect for any office environment.
Features:
Automatic Power Off - If not in use for more than 2 hours, the power will automatically go into cool-down mode and shut off.
Strong Air Cooling System - For fast, high quality laminating
Super Clean Rollers (International Patented) - A special anti-static treatment resists dust and resin build up.
LCD Control Panel Buttons:
ON/OFF - Press and hold the ON/OFF button for 1 second to turn on the laminator. Repeat this to begin the cool-down process when you are done using the laminator, and once it is at a safe temperature, it will shut off automatically.
M1 - This is the first memory storage function to recall a saved job temperature and speed.
M2 - The is the secodn memory storage function.
RUN/STOP - Starts and stops rollers in case of emergency
HOT - Turn on the heat [starting setting is 230

°

F (

110

°C)

, Speed 4]
COLD - Use for cold pressure-sensitive pouches
MEAS - Informs the user of the actual roller temperature measurement
REV - Reverse function turns the rollers the opposite direction to stop jams
SPEED - Adjust the speed from 1 to 9 (3 to 12 feet per minute)
TEMP - Adjust the temperature from 0°F to 284°F (0°C to 140°C)
Videos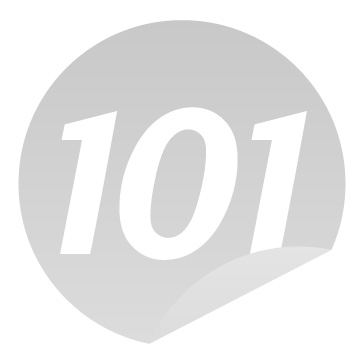 Sprinter-Lam 335R6 Pouch Laminator
The Sprinter Laminator, model number 335 R6, by James Burn is a professional pouch laminating machine that works well for thermal/heater or cold/pressure sensitive lamination pouches. The 13" opening, memory storage functions, cooling system and many more features make the JBUSA Sprinter lamination machine the perfect desktop laminating unit for offices and shops that want a high-quality finish.
You may also be interested in the following product(s)
Top