Specifications
| | |
| --- | --- |
| Item # | 04GBCFOTON30-GRP |
| Manufacturer | GBC |
| Manufacturer Part Number | FOTON |
| Dimensions | 22.7" x 9.6" x 18.8" |
| Manufacturer's Warranty | 2 Year Limited Warranty |
| Size | 11" |
| Color | Black |
| Operation | Automatic |
| Double-Sided Lamination | Yes |
| Single-Sided Lamination | No |
| Thermal Laminating | Yes |
| Digital Laminating (Low-Temp) | No |
| Cold Laminating | No |
| Speed | Up to 29.1" per Minute |
| Adjustable Speed | Yes |
| Warm-Up Time | 3-4 Minutes |
| Maximum Mil Thickness | 5 Mil |
| Adjustable Temp | No |
| Maximum Width | 11" |
| Programmable | Yes |
| Capable of Mounting | No |
| Maximum Thickness | 5 Mil |
| Capable of Foiling | No |
| Integrated Cutter | Yes; Automatic Lengthwise Trimming |
| Auto-Shut Off | Yes |
Description
As an official dealer, we are so excited to share with you the brand new Foton 30 laminating machine from GBC. The first of its kind, the Foton 30 features automated functions without the price point you would expect with an automatic laminator. The automatic feed tray grabs from a stack of pages you place down, and pulls them into the lamination system. It spaces them perfectly for the least amount of laminate waste, and even automatically trims between each page. So what you get on the other end of the laminator are perfectly laminated, ready-to-go sheets.
Yes, you read that right; the GBC Foton 30 feeds, laminates, and trims your pages automatically. In fact, it even has automatic film detection, automatic film cartridge winging, and automatic shut off. All you have to do to use the Foton 30 is load in your film cartridge by opening the lid, sliding in the cartridge, and closing the lid. Then place the pages you want to laminate on the feed tray, press "run", and walk away! Simple and incredibly fast, this innovative laminating machine can save 98% of your time previously spent with manual alternatives. You don't have to stand there and manually feed your pages into pouches, and then the pouches into the machine; just load your film cartridge, load your sheets, press start, and walk away to perform your other tasks.
Key Features:
Automated Loading - Saves 98% of your time as compared with typical manually-loaded laminating machines. The Foton 30 does the work for you, so you can drop in your stack of paper, and walk away to perform other duties.
Automated Laminating - Incredibly convenient, just place up to 30 sheets onto the auto-feeding tray, press "run", and walk away.
No Pouches Needed - No more standing by and manually inserting individual pouches. The convenient laminating film cartridges easily install for quick change-out, and offer the benefits you would get from continuous roll film, without the hassle. Cartridges will laminate an average of 230 documents each, depending on the size.
Up to 11" x 17" Laminating - Easily laminate documents up to 11" wide and 17" long.
Automatic Film Detection - The Foton 30 detects the film cartridge and knows what mil thickness is installed
Automatic Trimming - Lengthwise trimming between pages is automated.
Automatic Skew Correction - If pages are placed on the tray askew, the Foton 30 will automatically align them prior to laminating.
Manual Feed and Trim Override - When working with extra small sheets, you may want to use the manual feed and manual trim override to eliminate as much waste as possible.
3 Mode Settings - The Foton 30 laminator has three mode run options for laminating letter size pages, over sized sheets, and odd-sized shapes.
Auto Shut-Off - Low energy requirement and energy-saving mode.
Reviews
Expert Reviews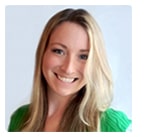 Foton 30 Expert Review by Mallory Morsa
About Our Expert • Mallory Morsa has worked in several different departments in her 10+ years at Binding101. Beginning in customer service and sales, she honed in her skills to provide the customer with professional, fast, and accurate information. Shortly after, she was promoted to sales supervisor and product expert, gaining hands-on and in-depth product research as well as training the team on new products. She now holds the position of content specialist, taking her extensive knowledge of our products and putting it on the web for you to access at any time. In her expert reviews, she outlines the good and the bad of products that she has handled herself, and uses her experience to identify the ideal users. If you have any questions or need more information about this product, please call our trained customer care team at (866)537-2244. Thank you for stopping by!






I RECOMMEND THIS FOR:
The Foton 30 is unique in its ability to fil the needs of both mid-sized and larger operations. From those who laminate in batches every now and again, to those who laminate hundreds of documents every day – this unique machine can fit the bill. Take a look at our videos to see some of the variety of users this machine is popular for; you will see corporate facilities, print shops, and schools raving about it.

WHAT I LIKE ABOUT IT:
There are so many things to like about this laminating machine, that I am not quite sure where to start. For one, it is incredibly easy to use. Loading film cartridges is quick and doesn't require any threading, and operating the machine once loaded is just as simple.

It is also automated (an incredibly unique feature!), so you load a stack of sheets into the feed and it will automatically pull them into the machine to laminate, trimming between each page as they exit. It does all of the hard and time-consuming work for you, so you can spend your valuable time elsewhere. In fact, just the walk-away automatic laminating feature alone can save your users as much as 98% of time that would normally be spent standing beside a traditional laminator, loading, exiting, and trimming. This, of course, equates to a significant reduction of staffing costs.

The machine itself is also completely affordable, less than every traditional roll laminator that I have ever encountered, and right on-par with office-level pouch laminators that don't offer anything near the time and cost saving solutions that the Foton 30 does.

The GBC Foton 30 pouch-free laminating machine is affordable to operate as well, which means your staff can use it for large production-level jobs, as well as short-run, on-demand needs. It has an 11" wide feed, to handle the most common paper sizes, as well as a quick 4 minute warm-up time and 29.1 inch per minute run speed. This powerful little machine takes up barely any space on your work top, and easily fits into the budget of nearly any user.

THINGS TO CONSIDER:
There are a couple of things to keep in mind before you buy the Foton 30 laminator. First, is that this machine uses model-specific cartridges, so you are limited to the cartridges available. Though this is not an issue for most users, it can be for some. For example, the Foton 30 does not do single-side laminating or cold-laminating, as there are currently no cartridges available for these style. You will also want to keep in mind that this system is built for letter size pages (8.5x11) and smaller, so laminating sheets wider than 11" is not possible.

THE BOTTOM LINE:
The GBC Foton 30 laminator is a fantastic machine. Small in stature, but impressive in speed and output, this unit can free up the time of your valuable staff members, while making their previous lives by the laminator hassle-free. Simple, automatic functions make this unit completely unique, and unmatched by any other pouch or roll laminator out there. I highly recommend this machine for users of all kinds and all levels.

FAQs
Foton 30 FAQs:
Q: Will it laminate 11" x 17" pages?
Yes! The Foton 30 easily laminates 11" wide and 17" long sheets.
Q: Can I laminate 1-side only?
No. Currently the only cartridges available are two-sided laminate films.
Q: Do you have thicker laminate film cartridges than 5 mil?
No. Currently the only cartridges available are in a 3 mil or 5 mil thickness.
Q: Can I use other laminates with this machine?
No. Only the GBC Foton 30 cartridges will work with the GBC Foton 30 laminator.
Q: Is it good for small laminating jobs?
Yes, the Foton 30 is perfect for small or large laminating jobs with the simple load-and-go operation.
Q: Can I laminate and trim smaller paper, such as half size 8.5" x 5.5"?
The automatic cutter will only trim left-to-right (perpendicular to the machine), so you would need to manually trim the other edges.
Q: Can you put through small items such as cutout shapes or letters for use with school bulletin boards?
Yes, you can laminate odd shapes with the Foton 30. The minimum paper size is 5 in x 6 in and you would use the manual feed and manual trim Operation Mode for those types of applications.
You may also be interested in the following product(s)
Top