Specifications
Item #
04AKALPABINDCE
Manufacturer
Akiles Products, Inc.
Manufacturer Part Number
AAB-CE
Suggested User
Medium Office, Large Office
Binding Style
Plastic Comb Binding
Operation: Punching
Electric
Operation: Binding
Manual
Capacity: Punching
20 Sheets
Compatible Supplies & Accessories
Plastic Binding Combs
Power Voltage
110V
Dimensions
18" D x 17" W x 11" H
Certifications
CE
PB Free
RoHS Compliant
Manufacturer's Warranty
1 Year Limited
Punch & Bind Capability
Yes
Maximum Binding Edge
12" [With Open-Ended Punch for Edges up to 24"]
Open Ended Punch
Yes
Throat Depth
Adjustable
Disengageable Pins
Yes, All [21 Pins]
Pitch / Hole Pattern
Plastic Comb [Rectangle Holes]
Product Weight (lbs)
61
Shipping Weight (lbs)
71
Description
The new Akiles AlphaBind-CE Electric Comb Punch & Manual Binding Machine was designed to be the "little brother" of the popular MegaBind-1E Electric Binding Machine. The AlphaBind machine is a great fit for mid-size businesses and print shops who primarily bind standard letter size 8.5" x 11" paper. Fully disengageable pins allow punching of unusual sheet sizes without having partial holes punched at the top or bottom of the sheet.
Akiles made this machine powerful enough to punch up to 20 sheets of 20lb. paper in press of a foot pedal. A Side Margin Control feature ensures an evenly centered punch each time. Four different margin depth setting allow the operator to select the best margin for each size of book. All metal construction plus cast hardened and heat treated steel dies make the AlphaBind CE a rugged and durable machine.
Videos
Akiles AlphaBind-CE Electric Comb Punch & Manual Binding Machine Overview
Watch this video to learn about the Akiles AlphaBind-CE Electric Comb Punch & Manual Binding Machine, an electric punching machine for medium duty workloads in offices that need the functionality of a fully-customizable binding edge, with the convenience of an electric punch, all at an affordable price.
Reviews
Expert Reviews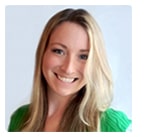 AlphaBind-CE Expert Review by Mallory Morsa
About Our Expert • Mallory Morsa has worked in several different departments in her 10+ years at Binding101. Beginning in customer service and sales, she honed in her skills to provide the customer with professional, fast, and accurate information. Shortly after, she was promoted to sales supervisor and product expert, gaining hands-on and in-depth product research as well as training the team on new products. She now holds the position of content specialist, taking her extensive knowledge of our products and putting it on the web for you to access at any time. In her expert reviews, she outlines the good and the bad of products that she has handled herself, and uses her experience to identify the ideal users. If you have any questions or need more information about this product, please call our trained customer care team at (866)537-2244. Thank you for stopping by!





I RECOMMEND THIS FOR:
The AlphaBind-CE is a great machine for medium-duty gbc comb binding requirements that may be found in schools, businesses, and churches. It looks sleek, and offers top-quality manufacturing, without an exorbitant price tag to go along with it.

WHAT I LIKE ABOUT IT:
The AlphaBind-CE is a more economical alternative to the heavy duty MegaBind-E machine. It offers fast and powerful punching using the hands-free foot pedal, which means that your operators hands are free to work with the documents. This may not seem like a big deal, however, having hands free means you keep control of the pages through the entire process, so you don't have to worry about slipping pages or sheets that fan out and need re-jogging.

Because this comb binder has punch pins that can be pulled out and rendered incapable of punching, you have more versatility with your sheet sizes. And although it has a smaller punching width for letter size and A4 pages, it is open-ended, which means that if you punch once, then flip your pages and punch again, you can essentially bind a page as long as double that.

This may seem like a bit of an odd enjoyment, but something else about the AlphaBind-CE that I like the chip tray that holes the punched chads is larger than a lot of other machines that I have worked with, which means you can empty it less frequently. I also like that the comb opener handle is small and compressed close to the machine; there is no need for those handles to be so large and obtrusive, so this smaller one is great.

THINGS TO CONSIDER:
Finding something negative to share about this machine was difficult. I think that the only issue I can foresee users experiencing would be if they bought the machine for the wrong level of volume; for example, if they bind nearly all day, this machine is not the best choice and will wear out.

THE BOTTOM LINE:
With all of this information in mind, I am overall very happy with the AlphaBind-CE machine. It works well for all plastic gbc style comb sizes, and combines the efficiency and speed of electric punching, with subtle manual comb opening and closing. This unit is a good choice for medium-sizes businesses, schools, and churches who may bind a few times a week, not in huge quantities. It has the same high-quality manufacturing that we've come to expect from Akiles machinery, and has all of the essential features to help ensure you always achieve a professional bind.

You may also be interested in the following product(s)
Top