Binding101 Specials and Coupon Codes
For the month of August 2017, we are offering some great Binding101 coupons to save you money. For one, if you visit our Facebook page and rate us, we will supply you with a unique coupon code to give you 10% off a new online order! This site-wide Binding101 coupon is applicable for all products you can order online. Like and follow us on Facebook for more exclusive savings only seen on our Facebook page.
We're also offering discounts on select products throughout our store, including 12% off any replacement cutter blades or cutter sticks, including premium DiamondCut® selections for your electric and hydraulic cutting machines. Plus, get 15% off self-adhesive pockets, including the very popular business card pockets. These online specials will expire on August 31st, 2017; simply enter the coupon code into your shopping cart before checkout and press "apply coupon" to use the discount on your order.
Want More Coupons?
① Click here to sign up for exclusive emailed coupons that are not found anywhere else.
② Like & follow our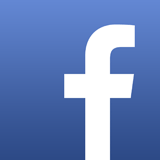 Facebook page for exclusive coupons that are only available to Facebook fans.
Binding101 coupon codes are subject to change without notice. Coupons (whether listed on this page or elsewhere) cannot be combined with any other offers or discounts, including (but not limited to) bulk discounts, special discounted quotes, additional coupons, resale or wholesale quotes, etc. Coupons must be used during ordering process, and cannot be applied to any order after it has been placed, shipped, or delivered. Questions? Click "live chat" at the top of the screen, email us, or call (866) 537-2244.