Binding101 Coupon Codes, Promotions, & Specials
❄ Happy New Year ❄ We hope that 2018 brings you joy, love, and memories that will last a lifetime!
This month you can find all of the below Binding101 coupon codes on our website. You will find discounted foam core boards of all kinds, a tax folder sale, and discounts on washes and cleaning supplies for your graphic pressrooms. In addition to these targeted deals, we are also offering $5 off any order (with no minimum order requirement or product exclusions). Plus, our clearance products are on sale for as much as 80% off regular pricing.
Looking for Different Binding101 Coupon Codes?
① Click here to sign up for our email list to receive a new deal every week. These emailed coupons won't be found anywhere else.
② Like & follow our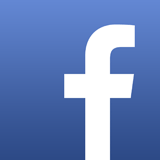 Facebook page for exclusive coupons that are only available to Facebook fans.
Please Note: Binding101 coupon codes are subject to change without notice. Coupons (whether listed on this page or elsewhere) cannot be combined with any other offers or discounts, including (but not limited to) bulk discounts, special discounted quotes, additional coupons, resale or wholesale quotes, etc. Coupons must be used during ordering process, and cannot be applied to any order after it has been placed, shipped, or delivered. Questions? Click "live chat" at the top of the screen, email info@binding101.com, or call (866)537-2244 (866)537-2244