Binding101 Specials and Coupon Codes
For the month of June 2017, we are offering an amazing deal for a factory rebate on select Count Machinery equipment, which can earn you as much as $900 back. The rebate amount will vary depending on the qualifying machine, and is valid only for orders placed on or before June 30th, with the rebate form sent directly to the manufacturer (with proof of purchase from Binding101) before July 31, 2017 (click the coupon below for full details and restrictions). We are also offering a 10% off discount on any size of our I-bar shrink wrap sealers, plus a free heat shrink gun. We are also offering close-out clearance pricing on our black matte plastic binding combs and our 1.5 mil 250' long laminating film. Just enter the coupon codes listed below into your shopping cart (before checkout) and press "apply coupon" to apply the discount to your order. Want more coupons?
Sign up
to receive exclusive coupons that you won't find anywhere else, or like & follow our
Facebook page
for deals available exclusively to followers.

Want More Coupons?
① Click here to sign up for exclusive coupons that are not found anywhere else.
② Like & follow our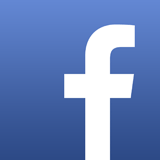 Facebook page for exclusive coupons that are only available to Facebook fans.
Binding101 coupon codes are subject to change without notice. Coupons can not be combined with any other offers or discounts, including (but not limited to) bulk discounts, special discounted quotes, resale or wholesale quotes, etc. Coupons must be used during ordering process, and cannot be applied to any order after it has been placed, shipped, or delivered. Questions? Click "live chat" at the top of the screen, email us, or call (866) 537-2244.