Swipe to the left
What Book Bindings are Best?
When I wrote the title of this blog, I couldn't help but picture one of my favorite episodes of The Office; the one where Jim impersonates Dwight and begins with the iconic line "Question: what kind of bear is best?". As a mid-level sales representative at a paper supply company, perhaps he should have asked about the paper binding...but alas, that wouldn't have been funny!
Well today I am going to answer the question that Jim might have asked in real life: what kind of BINDING is best? Because while I may not know much about bears, I do know a lot about document binding. After all, at Binding101 we are the document binding experts.
Some of the best book binding options include saddle stitching, thermal binding, wire binding, perfect binding, case binding, spiral binding, and more. These document binding methods are popular and high quality, making them the best on the market. At Binding101, we offer the full range of professional book binding solutions for your print finishing needs. Call us at (866)537-2244 (866)537-2244 for help with your document binding needs.

• Saddle Stitching:
Sometimes called spine stapling, saddle stitching is an efficient way to create booklets or magazines. Your pages are folded and then stapled along the spine. A saddle stitching machine uses a spool of continuous wire that is cut and inserted, while a saddle stapler uses already cut staples. Both work great, but a saddle stretcher is typically for higher volume. A booklet maker will accomplish the same thing, as well as fold your pages for you. But a booklet making machine typically has a smaller booklet capacity, so it best for thin books -- making it popular for churches and schools.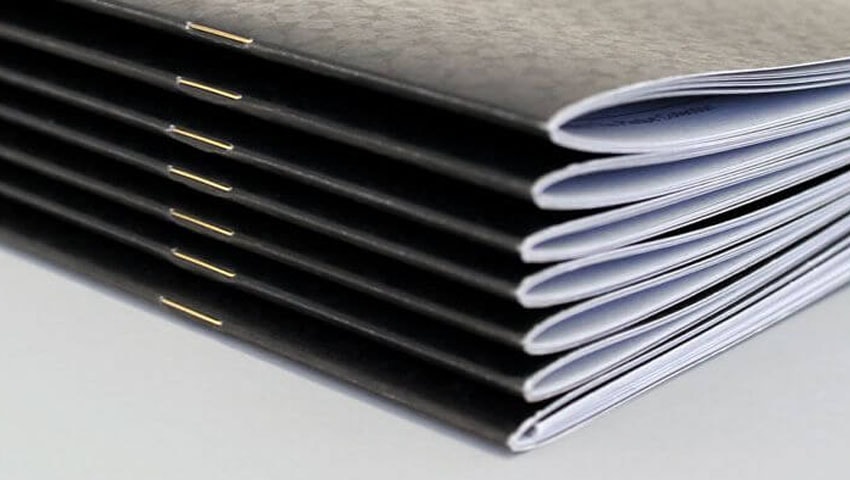 • Thermal Binding:
Thermal binding is another great way to bind documents. It uses a pre-made wrap around cover that has a glue strip already applied to the spine. It is incredibly fast and simple; all you do is place pages into the cover and place your cover onto the heating plate of your thermal binding machine. After the heat and cool process, your book is done -- some can be made as fast as 2 per second, depending on the binder machine you are using. Plus there is a huge selection of thermal binding covers, including both soft covers and hard covers.

• Wire Binding:
Twin loop wire binding is incredibly popular. This traditional punch-and-bind method uses an open loop of wires that are closed around your pages that have holes punched from a wire binding machine. It allows for turning of your pages completely so they lay back to back, which is one of the major advantages of wire bindings. They also look clean, and come in several sizes and colors so you can match them easily to your brand.

• Perfect Binding (Softcover):
Perfect binding is the official term for what is probably more commonly known as soft cover binding. Novels and books from your book store are bound with perfect binding, which uses a perfect binding machine. The process first cuts and add texture to the spine of your book block pages, then applies glue, and then wraps your cover around it. The cutting of the spine creates the perfect base for a strong bind. You can also use any printed cover, which is why this is the method used by publishing companies.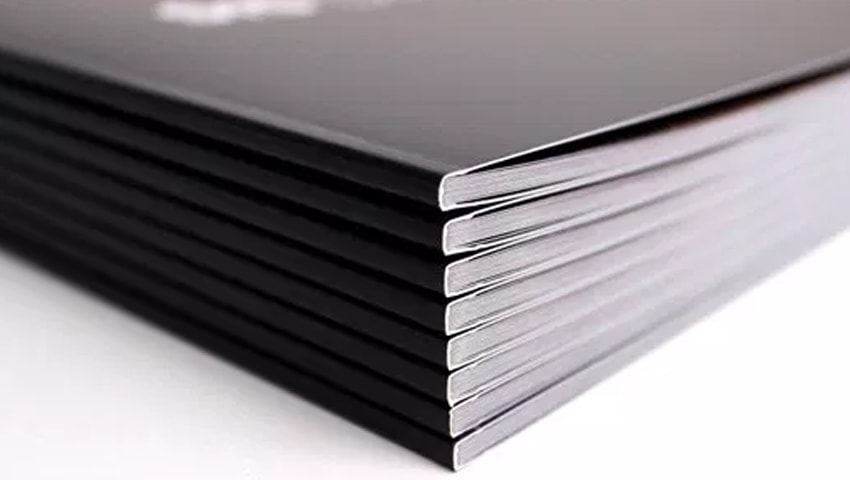 • Case Binding (Hardcover):
When you see those textbooks, photo books, and hard cover novels, the official term for the type of binding is called case binding, or casing in. It is one of the most popular book binding methods because of the strength, the premium look, and ability to customize and use your own hard cover. There are different steps you need to take to case bind: first, you create the hard cover itself by wrapping board with a covers. Then you actually bind the pages into the cover. You can do so with these hardcover binding machines.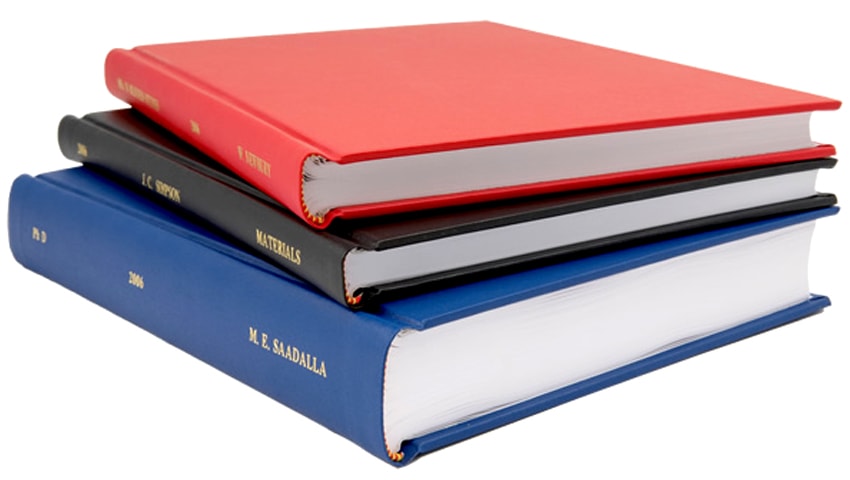 • Spiral Binding:
Spiral coil binding is another traditional punch-and-bind method that is popular. The continuous plastic binding coil looks great, and is flexible, making it incredibly durable. Pages can turn all the way around so covers and pages lay back to back, but they are slightly off-center because of the curve of the coil. Coils also come in a huge selection of sizes and colors, making them easy to create any bound document and stay on-brand with company colors. You will need a coil binding machine and a crimper to coil bind.


About the Author • Mallory Morsa is the product expert and content specialist at Binding101, and has been a valued team member since 2008. She started her career here in customer service, moved onto sales supervisor, product management, and then onto content. She takes a hands-on approach to products, and truly gets to know how every item works before she writes about them, with a goal to give you all of the honest information you need to make a confident buying decision. She has a bachelor's degree with a focus on management and marketing, and has been a writer, photographer, and videographer for many years. In her free time, she loves to read by the pool, volunteer at the local animal shelter in the kitten nursery, and snuggle her three furbabies while she binge watches Netflix.
Image Credit: Screenshot from NBC's The Office