Swipe to the left
What are the Best Laminators for Schools?
In this article we are going to discuss some of our top picks for the best laminating machines for schools. Buy we know that one laminator might be perfect for a classroom or traditional school, but that same machine won't be a good fit for a home school teacher. That is why we have decided to discuss the best laminators for each different kind of school, and their average volume and kinds of uses. So read on to learn more...
Best Laminators for Home School:
As a parent and a homeschool teacher, you are working with only your own resources, as well as creating learning tools in smaller volumes than a classroom-style school would. So you don't want to have to spend hundreds of dollars on a laminating machine or laminating supplies. Each of these units is less than about $100, and you can get them at craft stores, as well as many school and office supply shops. Here are our top picks for the best smaller laminating machines for home school teachers:


Best Laminators for Small K12 & High Schools:
As a smaller K12 or high school, you may need to occasionally laminate learning tools and projects for your younger students, and signs or reusable worksheets for different classes, but not need to use it every day. You need something that can handle the job when you do have to laminate for several classrooms at once, but small enough that it doesn't take up much space, and inexpensive enough that it doesn't go over your budget. They will have more adjustable settings than the home school laminators, so they are more versatile in the uses and quality of finish. Here are our top picks for the best laminating machines for small K12 schools.
Best Laminators for Large K12 & High Schools:
Larger K12 schools that need to laminate for multiple classes, or even the entire school, several times a day or even continuously throughout the day will need a different class of machine. It is typically best to upgrade into the roll lamination category, as you can laminate more and at higher speeds, with a lower supply cost. Roll laminating machines will also have a much wider opening, so you can laminate larger posters, or even just multiple sheets at a time by lining them up. We do have one pouch laminator that is particular fast and powerful, but in general, most larger schools will use a roll laminator at this point and pair it will school film. For larger K12 schools and high schools, these are our top picks for the best laminators.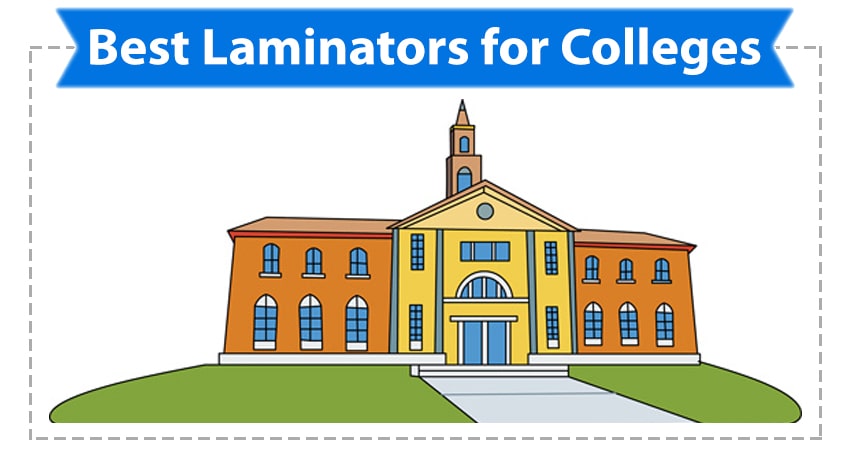 Best Laminators for Colleges & Universities:
Colleges and universities will not typically be using the lamination machine for individual worksheets or learning tools; instead, it is used as a university machine to make signs, displays, and within the office. They need to be wider to allow for larger signs, as well as have the ability to easily work with the school laminating film. These are our top 3 choices for the best laminating machines for colleges.
Do you use any of these machines for your school? I want to hear from you! Email me at mallorym@buy101.com with info for a chance to be featured on our blog. Thanks for reading!

About the Author • Mallory Morsa has worked in several different departments in her 10+ years at Binding101. Beginning in customer service and sales, she honed in her skills to provide the customer with professional, fast, and accurate information. Shortly after, she was promoted to sales supervisor and also took on the role of product expert, training the team on new products and offering support wherever needed. Throughout this time, she also wrote content for the site, as well as contributed stock photography and videography. As the team grew, she was able to move to a new official position as the content specialist and social media manager. Her skills in these variety of areas give her the unique expertise to not just create content for the web, but to create content for YOU, the customer.

In her free time, Mallory's favorite things to do include volunteering at the animal shelter bottle feeding neonatal kittens, reading at the park, and binge streaming TV shows with her 3 furbabies and family beside her.