Swipe to the left
What are Binder Rings?
A popular FAQ about binding supplies is: What are binding rings? There are basically two different definitions for the term binder rings, and we will review both answers in this post.
① Binder Rings = Loose Leaf Rings
The first, and probably most common, binder ring is what is officially called "loose leaf rings". These are basically rings that open and close like a ring binder, but they are loose and not attached to any kind of spine or base. This means they are more versatile than any other binding ring available because they can be used in any configuration you can imagine. You can use a single binder ring on the corner of a stack of paper or fabric swatch, or use 2-3 to bind a journal with binder rings, or even use 20+ for a super fun look! Loose leaf binding rings can be used for anything you can think of, which is why they are one of our most popular products.
⇨ Click to Shop all Loose Leaf Binder Rings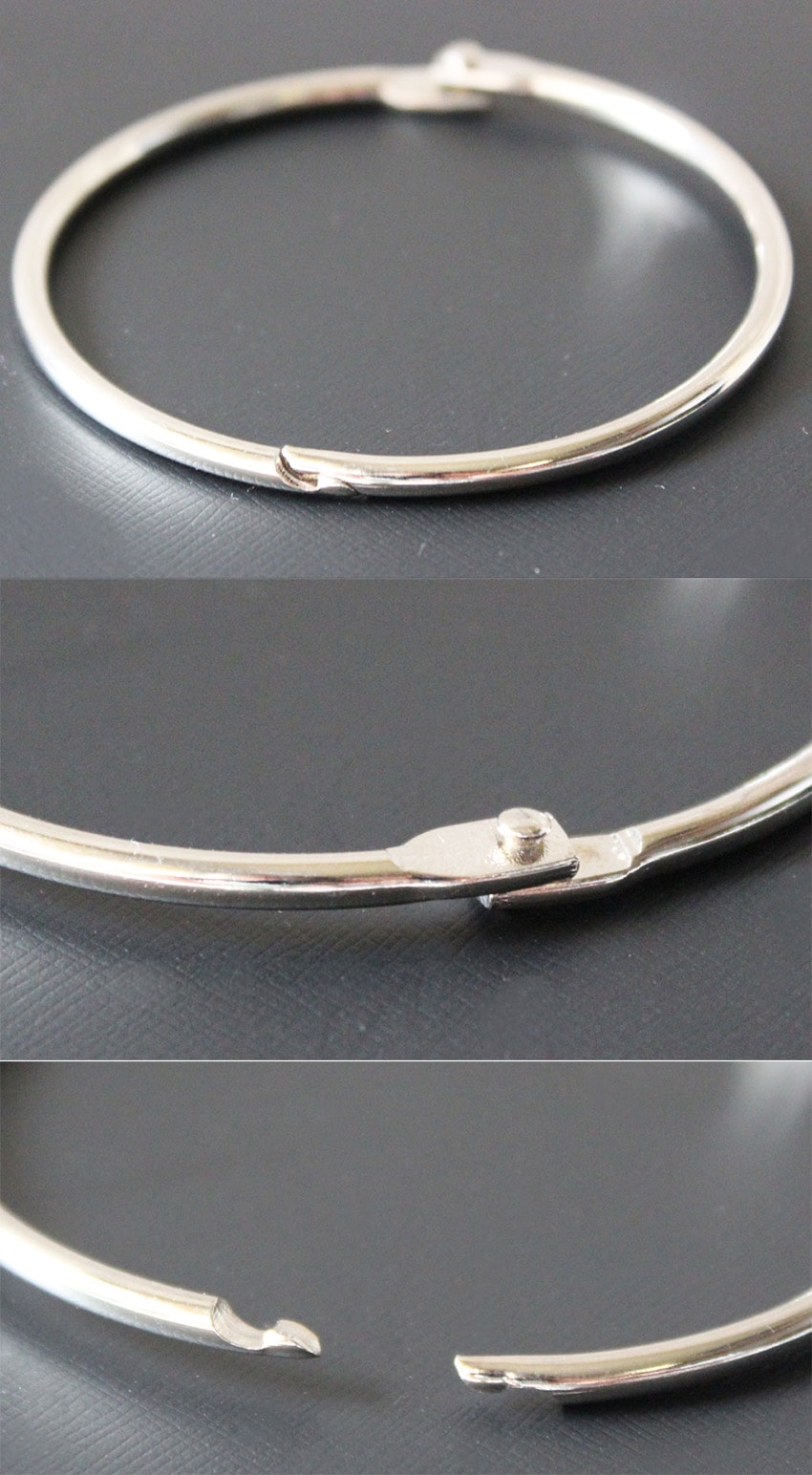 ② Binder Rings = Ring Binder Spines
The other answer for what is a binding ring is the actual binder spines found in ring binders, which includes the rings themselves as well as the spine attachment that holds them together. Also called ring binder mechanisms and binder spine parts, these binder ring spines come in several standard configurations in the USA, which includes 3-ring letter size, 3-ring mini binders, 2-ring, 6-ring memo, and more. The ring sizes vary, so you can bind as little as just a few sheets, up to thicker stacks of pages. Ring binder mechanisms are often used for (of course) ring binders, journals and notebooks, flip charts, fabric swatches, and more.
⇨ Click to Shop all Binder Mechanism Rings

About the Author • Mallory Morsa is the product expert and content specialist at Binding101, and has been a valued team member since 2008. She started her career here in customer service, moved onto sales supervisor, product management, and then onto content. She takes a hands-on approach to products, and truly gets to know how every item works before she writes about them, with a goal to give you all of the honest information you need to make a confident buying decision. She has a bachelor's degree with a focus on management and marketing, and has been a writer, photographer, and videographer for many years. In her free time, she loves to read by the pool, volunteer at the local animal shelter in the kitten nursery, and snuggle her three furbabies while she binge watches Netflix.