Swipe to the left
How can I round the corners of stacks paper?
The easiest and most efficient way to round out the corners on a stack of paper is with a corner rounding machine.There are several different kinds of these tools, from small handheld punch-style meant for individual sheets or tiny stacks, to desktop models for thicker stacks, and even floor-standing corner cutters for high volume and thick stacks of paper (as well as other materials).

• You can usually find the handheld corner rounding punches at local craft supply stores.

• Desktop corner cutters start at about $120 and can cut through a stack of about 1/2" thick worth of materials. The more heavy duty tabletop corner rounders can handle stacks up to 1" thick.

• The floor-standing corner rounders start at about $700 and can cut between 1/2" and 4" thick stacks.


Check out some of our most popular corner rounding machines below, or you can shop the entire collection right here.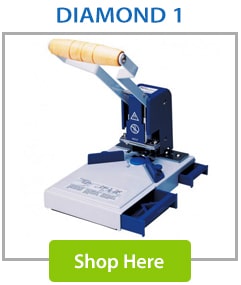 About the Author • Mallory Morsa has worked in several different departments in her 10+ years at Binding101. Beginning in customer service and sales, she honed in her skills to provide the customer with professional, fast, and accurate information. Shortly after, she was promoted to sales supervisor and also took on the role of product expert, training the team on new products and offering support wherever needed. Throughout this time, she also wrote content for the site, as well as contributed stock photography and videography. As the team grew, she was able to move to a new official position as the content specialist and social media manager. Her skills in these variety of areas give her the unique expertise to not just create content for the web, but to create content for YOU, the customer.

In her free time, Mallory's favorite things to do include volunteering at the animal shelter bottle feeding neonatal kittens, reading at the park, and binge streaming TV shows with her 3 furbabies and family beside her.