Swipe to the left
Customize it! Binding101 Custom Presentation Solutions for Your Business
Stand Out From Your Competition with Customizable Presentation Solutions
Tired of your company blending in with the crowd? Find your blank covers and folders are lacking pizazz? Upgrade your presentation materials with customizable products. Binding101 has access to some of the highest quality printing equipment on the market, and we want to put it to good use for you! We can customize everything from Pocket Folders to Poly Boxes! We can help your company grow with a high quality image to present yourselves to prospective clients. Let us be your #1 source for high quality, personalized 3 Ring Binders, Plastic Binding Combs, Report Covers, Index Tabs, Presentation Folders, and so much more!
Custom Ring Binders
Creating Custom Binders has never been easier! Get just what you want with a wide selection of sizes, materials, colors and accessories. Materials include vinyl, polyethylene, polypropylene, and an endless supply of fabric options for turned edge binders. Looking to step into the "green" market to help preserve our earth? We can customize Eco-friendly binders to fit your company's needs.
Custom Plastic Binding Combs
Make your presentation book stand out on a bookshelf full of other items. Customize your Plastic Combs (located on the spine of your Plastic Comb book) with your names, logos, titles, statements, or anything else! We can turn an ordinary plastic binding comb into a unique binding tool that is sure to impress your clients. Customization styles include silk screening, foil stamping, and pad printing. Possible uses for your custom combs are product manuals, reports, cookbooks, brochures, proposals, presentations, information booklets, training manuals, children's books, and more!
Custom Report Covers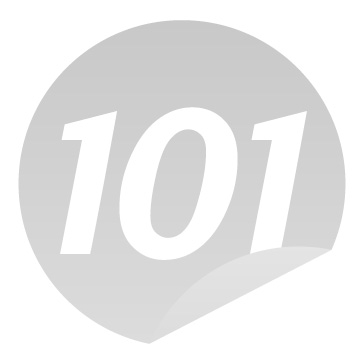 Stop using clear covers and a printed sheet for your front page of a presentation. This look has been pushed back into the dark ages by high quality and stand-out Custom Covers. Some of the more popular styles include clear covers, composition vinyl covers, linen covers and poly covers. We can silk screen, foil stamp, and emboss on any cover to help your company stand-out among the rest. Custom cut windows are also available.
Custom Index Tabs
Binding101.com offers endless styles of Custom Index tabs. Your imagination is the limit! We can create custom sheet sizes, custom tab shapes, custom colors, and so much more. Print your company name or logo in full color for an attractive option for organization, sure to impress. No matter what type of custom index tab you have in mind, we can design it.
Custom Presentation Folders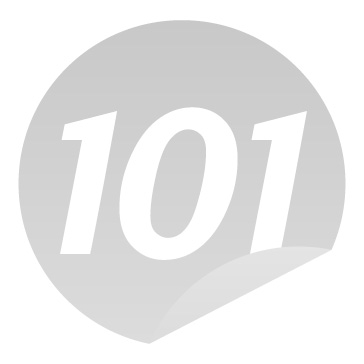 The presentation folder is essential in business today to promote and display business materials. Our extensive line of Custom Presentation Folders will get you the attention you want while placing you above your competition. Select from linen stock, coated glossy stock, coated matte stock, and more. Silk screening, foil stamping, and embossing are all available to make your presentation folder the attractive tool you imagined.
Looking for these, or other personalized products for your business? Call our expertly trained team at (866)537-2244 (866)537-2244 or email us at info@buy101.com with your specific needs.

About the Author • Hi! My name is Mallory Morsa, and I have been the product expert and content specialist at Binding101 since 2008 (I have practically grown up here!). Every day I push myself to learn new information, incorporating real-life experiences from myself and the entire team to create solutions to the most common problems in the industry, and then present those solutions in a way that is easy to understand for everyone, from novices to experts. I dive deep into products to figure out how they work from the core, and am always honest with my results, so that you know exactly what you will get, before you buy. Outside of work, I can be found snuggling my 3 furbabies, reading by the pool, or at my local animal shelter bottle feeding and volunteering for the kitten nursery.