Specifications
| | |
| --- | --- |
| Item # | 84USBKDTLG3-GRP |
| Manufacturer | Kingston |
| Manufacturer Part Number | DTLPG3 |
| Quantity | 1 Flash Drive |
| Connector Type(s) | USB Type A |
| Interface | USB 3.0 (Reverse Compatible with USB 2.0) |
| USB Generation | Generation 3 (DTLG3) |
| System Requirements (Min Operating System) | Windows® 10, 8.1, 8 & 7 (SP1), Mac OS (v.10.9.x to 10.12.x) |
| Color | Silver |
| Operating Temperature | 0°C to 60°C |
| USB Storage Temperature | -20°C to 85°C |
| Speed (USB 3.0) | From 80 MB/s Read, 30 MB/s Write up to 135 MB/s Read, 30 MB/s Write (Depending on Storage Capacity) |
| Speed (USB 2.0) | From 30 MB/s Read, 10 MB/s Write up to 30 MB/s Read, 20 MB/s Write (Depending on Storage Capacity) |
| Cloud Services Supported | Google Drive, Microsoft OneDrive, Amazon Cloud Drive, Dropbox, Box |
| Dimensions | 2.38" L x 0.73" W x 0.38" H (60.56 mm x 18.6 mm x 9.75 mm) |
| Warranty / Support | 5 Year Warranty (with Free Technical Support) |
Description
Details
The G3 Kingston DTLPG3 flash drive provides hardware encryption and password protection, so it is a popular choice for file storage and transferring of sensitive items, such as bank statements, personal information, tax records, and more. After ten failed attempts to access the files with an incorrect password, the USB drive will lock down and reformat. This safety feature combined with the hardware encryption offers double protection against unauthorized access. As the owner of this secured flash drive, you can relax knowing that your files are protected, even if the thumb drive is lost or stolen. The casing is also made of metal, for durability against bumping, knocking, and dropping.
As an optional feature, the Locker+ G3 flash drive provides backup via the cloud in your chosen way; you can automatically backup your files using Google Drive™, Microsoft® OneDrive, Amazon Cloud, Dropbox, or Box. This way, if the thumb drive is lost or stolen, you still have access to your files. With the 3.0 interface you can transfer files as quickly as up to 135 Megabytes per second for reading, and 40 megabytes for writing, depending on the storage capacity you choose. They are also backwards compatible with the 2.0 USB interface, though the speed is affected.
Use your Kingston Data Traveler Locker+ G3 with both Windows and Mac/Apple systems, without having to install programs on every device. They are easily interchangeable, as all software and security is included in the device itself. An integrated loop hole allows you to hang your USB drive from a key chain or lanyard attachment easily, without making the drive itself more bulky, as seen with non-integrated loops.
Features:
• Hardware Encryption - Offers personal security to keep your digital data files safe.
• Password Protection - You set your own password to prevent unauthorized access to the flash drive.
• Reformatting/Locking - When 10 login attempts fail, the USB drive locks down and reformats.
• Optional Cloud Backup - Use your choice of popular cloud services to back up your files.
• Durable Construction - Metal casing and world renowned Kingston reliability.
• Hanging - Built-in key loop works with key chains and lanyard attachments, without making the drive larger.
• System Compatibility - Compatible with several operating systems, including Windows® 10, 8.1, 8, 7 (SP1), Mac OS v.10.9.x – 10.12.x, and more.
• Interface Compatibility - UPS 3.0 and backwards compatible with 2.0.
• Reliable - Comes with a 5 Year manufacturer's warranty against defects with free tech support.
Speed:
• USB 3.0 Speed:
◦ 8 GB: 80 MB/s Read, 10 MB/s Write
◦ 16 GB: 135 MB/s Read, 20 MB/s Write
◦ 32 GB: 135 MB/s Read, 40 MB/s Write
• USB 2.0 Speed:
◦ 8 GB: 30 MB/s Read, 10 MB/s Write
◦ 16 GB: 30 MB/s Read, 20 MB/s Write
◦ 32 GB: 30 MB/s Read, 20 MB/s Write
Videos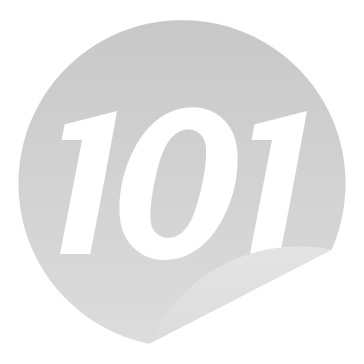 Encrypted USB Drive - DataTraveler Locker+ G3 with hardware encryption
The Kingston DTLG3 Data Traveler Locker+ G3 is an encrypted and password protected USB thumb drive that keeps your most sensitive files protected from unauthorized use.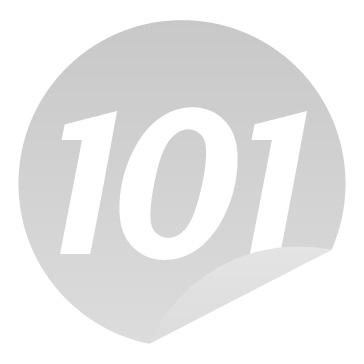 Secure USB Drive from DataTraveler Locker+ G3
Kingston DTLG3 Data Traveler Locker+ G3 thumb drive protects your secret files like magic!
You may also be interested in the following product(s)
Top