Cutters for Laminate / Plastics
If you primarily cut lamination and other plastics, then one of our best-in-class lamination trimmers could be the perfect fit for your business! These premier cutters achieve perfect accuracy with smooth and clean slices through plastic materials, and much more. The variety of kinds of cutters that can achieve these beautiful results includes rotary style and cutter bars that can handle material as long as 100 or more inches.
Read more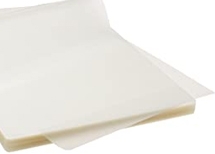 Sizes: 26", 38", 50", 61", 73", 85", 100"
Capacity: 4mm
Cuts Through: Many sunstrates (paper, aluminum, canvas, mount board, laminate, foil, and much more
Accuracy: 0.002"

Sizes: 26" - 100"
Cuts flexible and rigid material up to 3mm thick
Self-adjusting cutting head sits on 3 rollers for a smooth glide
Perfect for sign shops, photo studios, and more
Hi there!
We want to give you $10.
Sign up for Exclusive Email Offers
Success! You're now on the list. You'll start receiving Exclusive Email Offers shortly.
Please copy and use promo code KLEMAILQ121 in your cart.*

* Offer valid once per customer on orders of $50 or more
$10 OFF your first order of $50 or more
Signup For
Exclusive email offers