Akiles CBM650 Plastic Comb Opener
136.09
NewCondition InStock
Akiles CBM650 Plastic Comb Opener
Overview
If you already have a comb punching machine, but need a way to bind plastic combs separately, then buy the Akiles CBM650 plastic comb opener online. Separating the comb opener from the punch let's you work in an assembly line fashion, so while one person is punching sheets, another person is binding the books. This can speed up production greatly. The CBM650 comes with a stand for this reason, but can also be mounted onto a variety of Akiles comb punching machines as well (mounting hardware not included). It can handle the full range of comb spines from 3/16" all the way up to 2" in size, so you are not limited. It can also handle combs as wide as 14" so works well for any sheet sizes up to legal size, including letter size and half size as well.
Specifications
| | |
| --- | --- |
| Item # | 04AKCBM650 |
| Manufacturer | Akiles Products, Inc. |
| Manufacturer Part Number | CBM650 |
| Suggested User | Personal, Small Office |
| Binding Style | Plastic Comb Binding |
| Operation: Binding | Manual |
| Included Supplies & Accessories | Stand |
| Compatible Supplies & Accessories | Plastic Binding Combs |
| Dimensions | 19" W x 9" D x 6" H |
| Manufacturer's Warranty | 1 Year Limited |
| Punch & Bind Capability | No [Binding Only] |
| Maximum Binding Edge | 14" |
| Pitch / Hole Pattern | Plastic Comb [Rectangle Holes] |
| Actual Machine Dimensions ( L x H x W) | 9" x 19" x 6" |
| Shipping Length | 12" |
| Shipping Width | 21.5" |
| Shipping Height | 10" |
| Shipping (Web) Weight | 11 Lbs. |
Description
The Akiles CBM650 Modular Plastic Comb Opener is a heavy-duty unit designed to stand along or to be a mounted module on various Akiles comb binding punches. This binding comb opener is capable of opening and closing plastic binding combs from 1/4" up to 2" and up to 14" long. It is user friendly with a handle that can be installed on either the right or left sides depending on whether the operator is right or left handed. The all metal construction makes the CBM650 durable and long lasting.
Shop our wide selection of plastic binding combs. Available in many sizes and colors, you are sure to find what you need.
Expert Reviews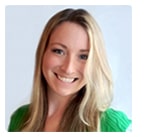 CBM650 Expert Review by Mallory Morsa
About Our Expert • Mallory Morsa has been with Binding101 since 2008, where she started out in customer service and sales, perfecting her already prevalent skills to provide customers with professional, accurate, and fast information. Shortly after, she was promoted to sales supervisor and product expert, gaining hands-on and in-depth product research and training the staff. She now holds the position of content specialist, taking her extensive knowledge of our products and putting it on the web for you to access at any time. In her expert reviews, she outlines the good and the bad of products that she has handled herself, and uses her experience to identify the ideal users. If you have any questions or need more information about this product, please call our trained customer care team at (866)537-2244. Thank you for stopping by!




I RECOMMEND THIS FOR:
The CMB650 is a comb-opener module only, and will not punch holes. It is made of sturdy metal parts and is priced affordably. This makes it an ideal add-on machine for anyone who needs to add a binding module to their system. It can be mounted onto select Akiles punches, or can be used as a stand-alone machine with any other one.

WHAT I LIKE ABOUT IT:
First off, I like the price! Most comb openers are several hundreds of dollars, and honestly, the reason why is unknown to me. These units have basic functionality and no electronic parts, so they should be in the price range of the CMB650. This little comb opening module is priced perfectly for what it offers, making it a great value. It also has the ability to be used as a stand-alone unit (so you can have one person on your punch machine and another person on the opener), or be mounted onto select Akiles comb binding punches to make an all-in-one. This versatility is a great addition.

The handle can also be mounted onto either the left or right side, letting your user choose what works best for them. That is a unique feature that a lot of other comb opening devices do not have. Plus, the heavy-duty all-metal construction makes it a top pick for users who may bind often and need something to last for years. It also comes with a 1 year manufacturer's warranty, which is standard for Akiles but, considering the simplicity and price of this unit, is an impressive addition (I would have expected a 30 or 90 day). The included base also has some size selectors, just in case your puncher doesn't have them, to help you choose the best comb spine size for your document.

THINGS TO CONSIDER:
If you plan to mount this unit onto your machine, you should know that it is only mountable onto units already prepared for it, which include the DuoMac, VersaMac, and CombMac-24E.

THE BOTTOM LINE:
This little comb binder module from Akiles and Binding101 make a great addition to any work room; schools, businesses, corporations; anyone who simply needs an comb opener. It is durable, priced lower than lower-quality machines, and versatile.