Product Description
Details
Loose leaf binding rings are an easy, fast, fun, and affordable method of binding materials that may require frequent editing. Photo albums, reports, fabric swatches, and point of purchase displays are just a few of the most popular items people use binder rings for; the options are truly endless. Binder rings are easily opened by just pulling the ring sides apart, but close securely with a locking pattern on the points of the ring ends. They simply snap closed, securing your application in a tight grip. Loose leaf rings are made of steel with an attractive nickel plated silver color. Book rings come in several sizes including 3/4", 1", 1 ½", 2", 2 ½", or 3", and are packaged with 100 rings per bag. Some of our many happy customers include schools, at-home crafters, home decor companies, furniture and fabric industries, offices who create presentations for clients, and more. Often times you may find multiple rings hung from ring handles, allowing for easy mobility of the materials. For the best binding rings on the market, buy silver metal loose lead rings at Binding101. Bulk binding rings are also available with special pricing; please call (866)537-2244 (866)537-2244 for a bulk price quote.
Ring Measurements
| Ring Size | Inside Diameter | Outside Diameter | Metal Thickness |
| --- | --- | --- | --- |
| 3/4" | 3/4" | 15/16" | 1/16" |
| 1" | 1" | 1 ³/₁₆" | 3/32" |
| 1 ½" | 1 ½" | 1 ¹¹/₁₆" | 1/8" |
| 2" | 2" | 2 ¹/₄" | 1/8" |
| 2 ½" | 2 ⅜" | 2 ⁹/₁₆" | 1/8" |
| 3" | 3" | 3 ¹/₄" | 1/8" |
Specifications
| | |
| --- | --- |
| Item # | 11MLLBR-GRP |
| Manufacturer | North American Plastics |
| Manufacturer Part Number | MLLBRGRP |
| Quantity | 100 Rings |
| Color | Silver |
| Material | Metal |
| Binding Ring Type | Loose Leaf |
| Ring Shape | Round Ring |
| Shipping Weight (lbs) | 3 |
Expert Reviews

Expert Product Review: Loose Leaf Binding Rings by Mallory Morsa







Hi everyone! My name is Mallory Morsa, and I am the product expert at Binding101. I have been a part of the Binding101 team since 2008, where I started out in service and sales, learning our customers' needs and how to offer truly exceptional service. After a of couple years, I moved into a role of product management that required in-depth product research, as well as training of our staff. And in my honest expert reviews, I am proud to share that extensive knowledge with you. Take a look at the product review below, which will highlight both the pros and the cons, as well as identify the ideal customer. If you have any questions or need more information, please call our customer care team at (866)537-2244. Thank you for stopping by, and please check out our Binding101 social media channels by clicking the icons above.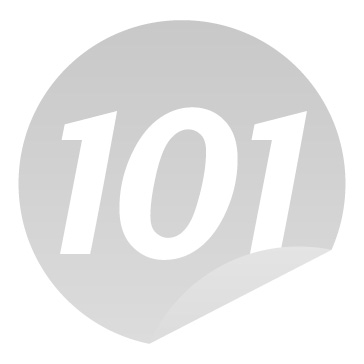 I RECOMMEND THIS FOR:
Metal loose leaf binding rings can be used for so many things!!! Seriously, we have customers who are individuals that use them for everything from organizing hair ties and cookie cutters, to making fun gifts like this handmade cook book & utensil combo, to journaling and making notebooks, and much more. We also have teachers that use them to create learning tools for their students and to keep art supplies and toys organized. And then we have large business customers, such as furniture and home good stores that use them for fabric and product swatches, and to organize paperwork.

WHY I LOVE BINDING RINGS:
There are lots of reasons why I am obsessed with binding rings. For one, they are simply, fun! As noted above, you can make all kinds of creative crafts and fun projects with book rings, you just have to get creative! I have used them myself to make a "100 reasons why I love you" book for an anniversary, a compilation of my favorite recipes from an assortment of purchased recipe books (I tear out the recipes I have tried and love), and have even incorporated them into past Halloween costumes (specifically, when I was a robot).

Binding rings are also great for more professional uses, such as organizing paperwork that may need to be changed or edited frequently, to create product swatches of many kinds that can be easily added to, or have items removed when no longer available. A common accessory to use with swatches or larger books are these handy binding ring handles. I personally use them to keep my training notes together, because I know that I add to my training book almost daily.

We also receive frequent compliments on the quality of the rings themselves. Customers who have previously bought budget rings, and even some who paid more per ring at crafting stores, have raved about the quality and thickness of the metal in our rings, as well as how well they stay closed, and how easy they are to open.

Finally, they come in a variety of sizes, from small ¾" rings, up to 3" diameter book rings. I realize that 3" is not that large, but since loose leaf rings simply snap-close without a lock, anything larger (and carrying more weight) could potentially open unintentionally. For larger rings, take a look at our screw lock binding rings that have a straight edge with a locking mechanism that keeps items more secure, but is still easily editable.

THINGS TO CONSIDER:
One downfall I find in the loose leaf rings is that they are only available in the silver color. We used to be able to offer custom colored binding rings, however, there were issues with the powder coating of the rings affecting the opening mechanisms, as well as scratching off with heavy use. Because our goal is to only offer high quality products, we were forced to remove the colors option from our product line. I would love it if we were able to offer a quality colored binding ring, which is something that we are working toward.

Some customers who put multiple rings on one item, may find that it is a bit heavy. If you think the weight of metal may be an issue for your particular application, then you may want to consider plastic book rings instead; we offer plastic snap lock rings, plastic oval rings, or plastic overlap ring alternatives.

THE BOTTOM LINE:
If you are obsessed with binding rings like I am, then these metal loose leaf rings are a great option. They are durable, high-quality, available in several sizes, and so versatile that they can be used for anything you can imagine. There are also a number of similar alternative products, so if they are not perfect for you, we have many other options. If you are unsure of the size you need, you can request a sample before you buy, using this sample request form or by calling (866)537-2244.

User Reviews
You may also be interested in the following product(s)